As with many mobile games that are available, RPG or role playing games have become increasingly popular, and because of this more and more RPG games have been created. Therefore, due to the increase in their popularity, users want to know which games are the best ones to play.
So the following list has been compiled to show which RPG games are considered the top 50, and are either free or pay to play games on Android devices.
List Top 50 Android RPG Games
1. Celestia – Broken Sky
Price: $1.21- $122.38 per item
Build a team of warriors for combat. Reclaim Earth as you and your team of warriors fight the different demons. Collect their elemental skills to aid you and your team of fighters, as you take part in this fantasy gameplay action.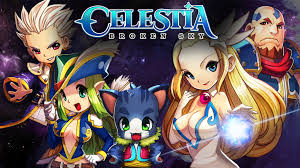 2. Final Fable
Price: $2.33- $120.43 per item
Evil is threatening a land called Fantasia. Using the legendary spear of Aesop to resume order, and fight to save Fantasia. There are 100 stages to go through with amazing combos and strategic gameplay. You can also collect trading cards of your favourite fables.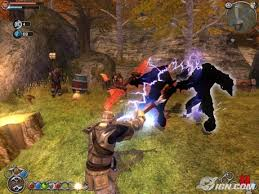 3. Tap Titan
Price: $1.70 - $85.85 per item
Destroy the titans to bring peace to the land. Tap to hire heroes, attack, slay and to go through this adventure. There are 10 realms for you to go through, with tournaments for you to compete in. To improve your weapons you must summon 30 artifacts, and this also works with your powers.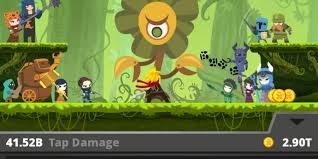 4. Battle Camp
Price: $1.21- $124.69 per item
Fight with dragons and warthogs. This world I filled with virtual ancient evils and monsters that are legendary. Form a troop of fellow rangers and train a monster team that is fierce. Be part of a war and dominate it in real time.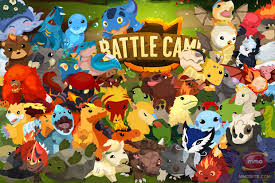 5. Marvel Future Fight
Price: $3.39- $113.53 per item
Create your team of Avengers. Assemble them and respond to a distress call from Nick Fury. Take part in 3 on 3 player battles and earn boosts and special bonuses with your team. Or you may want to fight as a single player to unlock new costumes and reap the rewards.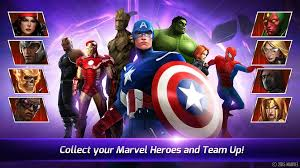 6. Taichi Panda
Price: $1.23- $125.6
Become a cosmic hero. Use the action combat gameplay to get involved in a firefight. As you progress through the game you will get to build up your panda to become the ultimate fighter. Create a unique fighter to pit against other players.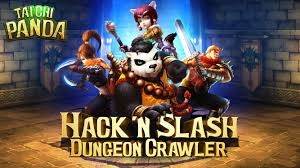 7. Pixelmon Hunter
Price: $0.77 - $54.31
Choose your monster and weapon then join the battle. There are five elements that have collided in a world that is beautiful, and you will have to make your way through it by fighting opponents, in order for you to become the Lord of the Pixelmons. You will need to learn how to control each of the elements, so you can invent battle tactics that are individual to you.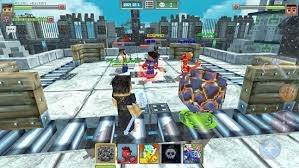 8. Habbo
Price: $1.22 - $22.31
This is a role play virtual world. Make friends and build rooms in this pixel art style game. Be part of the community and involve yourself in competitions and daily activities. Trade items, chat to friends, hang out in your own world which you create and get to know millions of teens across the world.
9. Avakin Life
Price: $1.02 - $41.06
Create and design your avatar for this 3D virtual world. You will need to be over 17 in order to register for this game. Here you can socialize and make friends and meet new people. This is a virtual place for virtual people.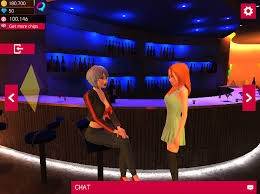 10. Monster Squad
Price: $0.87 - $113.5
Evolve and battle with your monster squad. Meet and fight different enemies along the way, as you unlock different monsters and travel with them through various lands. There are 500 monsters to collect with each of them having different attributes.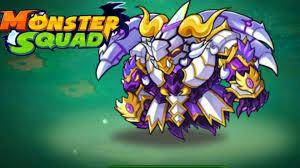 11. Angry Birds Epic RPG
Price: $0.74 - $109.88
This is angry birds with weapons. There are also stupid hats, bad guys and magic. Find yourself in epic words with epic weapons and upgrades. The game also contains funny characters that can be dressed up in silly costumes and outrageous weapons. As you and your feathered friends do battle with each other.
12. Summoners War
Price: $1.17 - $206.7
Fantasy RPG game. Compete against 30 million or more Summoner's around the world. Do battle in the Sky arena for a resource called Mana crystals. There are over 800 monsters to summon and for you to fight against.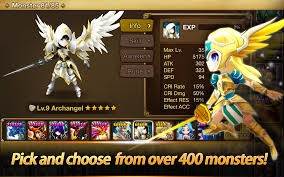 13. School of Dragons
Price: $4.30 - $88.94
Raise, train and compete with your dragon. Become the ultimate dragon trainer and rise through the ranks. Choose your own dragon and customise it. Enroll in the school which will allow you to compete with fellow students from all over the world.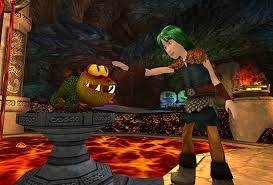 14. League of Angels – Fire Raiders
Price: $5.99- $120.15
Fight alongside your heroes to defeat the Devil Army. Learn magic spells and fight in games that are intricate as a brave warrior. Become a legend with your enhanced weapons, and unleash your army so they can slay your enemy as you fight in these thrilling games. Take part in epic wars and play in multiplayer games with others who may be more powerful than you.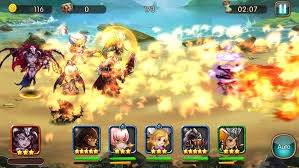 15. Stickman Boss Killer
Price: Free
If you want to kill your boss then this game is for you. This game has five ways to kill your boss, with lots of blood and fantasy fun. Decide which object you like and choose it, and then see what happens.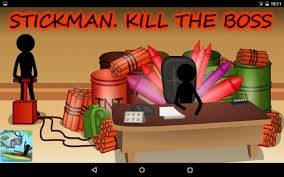 16. The Avengers – Destroyers
Price: $1.14 - $34.97
Fight your opposing side. Do battle with Orcs, looting merchants and dragons. The battles are breathtaking and polishing your skills will help you improve, and also chat to other players in real time. Communication with other players is what this game is all about. All the monsters in this game are unique and interesting.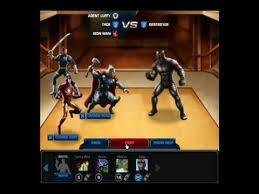 17. Rush of Heroes
Price: $1.18 - $119.8
Create a team for battle. Take part in 150+ quest zones and conquer the battle areas. You will be able to gain over 160 abilities and special skills, and master your fishing and mining occupations. You can even choose from over 1200 items, which includes armour and weapons.
18. Deck Heroes
Price: $0.98 - $99.61
Create a hoard of heroes and magical creatures. All the deck of cards are unique and there for you to collect. Lose yourself in battles and the world of deck heroes which is mysterious and majestic. Go on an adventure and immerse yourself in puzzles, trials, mazes and so much more.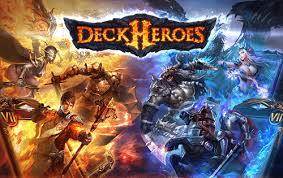 19. World of Warriors
Price:$1.29 -$124.57
Adventure and combat strategy game that takes you across vast lands, so you can gather a large army of history's greatest warriors. Take on other opponents and do battle with the mighty Skull Army. Do battle in the arena and see if you can out smart your opposition, who are people from around the world.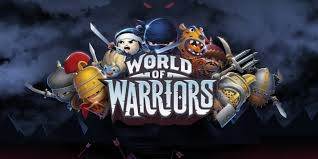 20. Doggy Dog World
Price: $1.23 - $125.83
Choose your dog and take it on a rampage through the streets of the city. There is an option to hunt for objects and you can also choose to chase people, trucks and cars. There are 4 large maps to go through and 3 different dog breeds to choose from.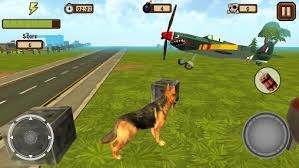 21. Galaxy Legend
Price: $5.03 - $100.97
Space war game. Conquer the galaxy, and become the leader you have always wanted to be. Create fleets and do battle with other fleets. This galactic battlefield will enable you to play in weekly tournaments, and you can upgrade your fleet and abilities.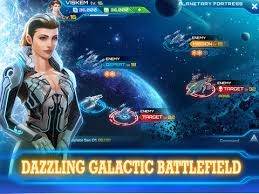 22. EZ PZ RPG
Price: $1.02 - $101.69
Idle style clicker game. This game will play itself, all you need to do is decide what class you want to be and then let the game do the rest. You create your hero and the combat is endless. This game still plays even when you are asleep.
23. Beast Quest
Price: $1.32 -$33.38
Free the enchanted beasts from evil. You can do battle with the beasts in the snow and even on sandy terrain. To have the edge over your opponents you can upgrade your equipment by completing quests. Collect artifacts and lost treasure, as you face the hundreds of challenges, the achievements which are in game and secrets as well.
24. BooniePlanet
Price: $3.10 - $109.9
Collect these adorable creatures. Teach them tricks and look after them. Create your very own avatar, and explore their universe. There are chat rooms in this game so you can interact with others, and if you create a MovieStarPlanet account you can even interact with all your friends who also have these strange yet cute creatures.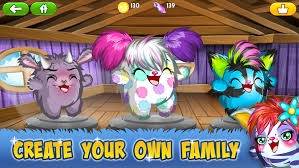 25. Schools of Chaos Online MMORPG
Price: $0.96 - $72.98
The kids are free to do what they want. All the teachers have gone, why? Because they have been eaten by the zombies. You can customize your character, and crush your opponents with the 30 or more fighting moves that you have in your repertoire. Wage wars with your clan and even buy houses and throw a party or two.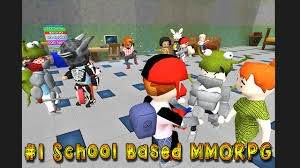 26. Pixel Dungeon
Price: $4.88
Search the dungeon for items. Collect the items and try to find the amulet of Yendor. There will also be items to collect which are very useful, and come face to face with fierce creatures who will try to stand in your way. Be warned this game will kill you many times.
27. Guardian Hunter: SuperBrawl RPG
Price:$1.06 - $105.69
Hunt monsters and turn them into my Guardians. You are a guardian hunter, who has many different skills, as do the other guardian hunters in this game. You can evolve 1 or 3 star guardians, upgrade them as well as charm up and power up.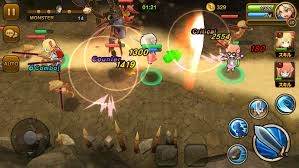 28. Underworld Empire
Price:$3.57 - $124.71
Crime syndicate game. This is the biggest, most intense crime game where you end up leading, your empire to complete domination. Make your allegiance with the Mafia, street gangs and crime bosses. You can even execute other live players, as you rise up through the ranks to eventually become the GODFATHER!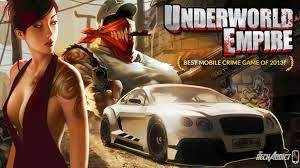 29. Fashion Girl Power
Price: $2.33- $108.98
Pursue fame as a model. Work as a singer, sports celebrity and dancer with the desire to become famous. You can become the next beauty snow queen, and you are able to rise to celebrity status. Meet new people and hang out with other celebrities.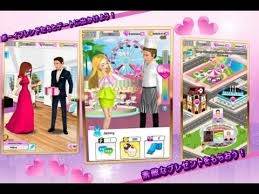 30. My New Born Baby Sister
Price: $1.09 - $5.45
Join your mom through pregnancy. Help her by giving her lots of love, as you help decorate the nursery and dress your new born sister up. Give your mom an ultrasound, and spoil her. There are 8 activities for you to do and when she is born you can throw her a party.
31. Merchant
Price: Free
You're a shopkeeper who manages a team of heroes and crafters. You will send the heroes out on quests where they will have to fight enemies and collect materials. The crafters then take those materials and create armour and weapons. You the merchant are the commander of your domain.

32. Kritika: The White Knights
Price:$1.23 - $124.79
Fighting RPG game. There are many champions and each one of them has a unique set of skills. There is an endless wave of monsters, there are also pets that keep by your side and help you become stronger. Conquer the Tower of Tribulation and its 65 floors. In the boss world there are powerful bosses that you need to defeat.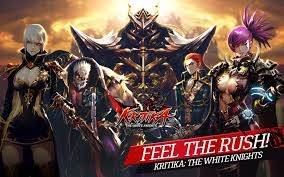 33. Rise of Darkness
Price: $6.06 - $121.45
Transform into five different fiends. Battle minions and bosses in Story Mode. Fight other players from around the world in Soul Reap and Arena, and restore order and peace in a blood crystal that will take the fiends power and seal it. If you take over the crystal you can unseal their power and make them do your bidding.
34. Dark of the Demons
Price: $1.24 - $109.12
You have to save the world. By defeating the demon lord who has been summoned by a mysterious power. Take away his reign and stop him from controlling the world. By fighting him with your crafted legendary weapons where you can rise above the competition.
35. Stardoll Fame Fashion Friends
Price: $1.09 - $65.04
Chat and shop with friends. Chat with friends, enter competitions, get exclusive features and become a superstar. Get amazing hairstyles and makeovers, and play with 300 million others who love hair and fashion as much as you do.
36. Fab Tattoo Artist Secret Salon
Price: $0.99
Create your own tattoos. Design them and then apply them, as you get to experience what a tattoo will look like. You will have 15 customers who are demanding and you also have 50+ tattoos to play around with. This game also includes face painting and a freestyle mode that is exclusive.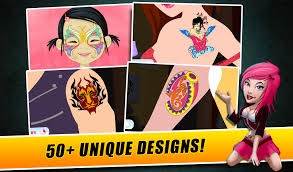 37. Is-it Love? Gabriel – Otome
Price:$1.54 - $77.94
Flirting game. You have got yourself a job and there is a guy there who has a reputation as a serial lover. So now you have to decide how you want the story to go, you are able to influence it and decide what the final outcome will be.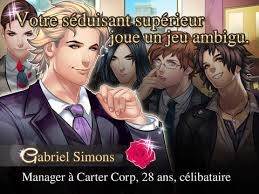 38. PewDiePug
Price: $2.51
Help this pug become a star. Stroke his belly and make sure his fans have a great show.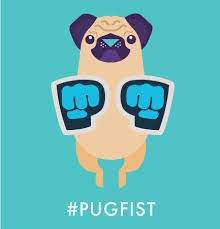 39. Age of Warring Empire
Price: $0.99- $132.28
A warrior game. That contains an RPG that has never been seen before in a game of this kind. Tactical combat with stunning battle animations. Build and empire and defeat all your foes. Join an alliance and attack your enemies.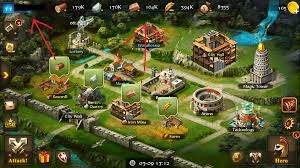 40. SwapQuest
Price: $1.54 - $7.78
Learn puzzle mechanics. You are the hero and you need to fight monsters so you can become braver, stronger and wiser. There are puzzles and places to explore, as you discover the secrets that Aventana has to offer.
41. Jewel Robber
Price: Free
Help the stickman to steal. There is a giant diamond in the museum and you need to help stickman to steal it and get away. Help him find a safe way to get out of the museum.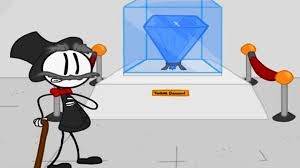 42. Final Fantasy Record Keeper
Price: $1.24 - $106.99
Relive your favorite moments. Fight your way through classic moments of final fantasy, help to restore the lost memories and save the world once again. Create your own team and engage in battles which you can control the flow of.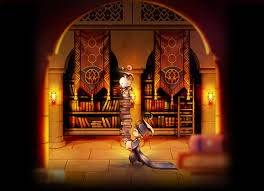 43. Home Design: Dream House
Price: $0.88 - $40.24
Design your own dream house. This allows you to simulate your own furniture, customise your wallpaper and floor. Design every room in your home, as you simulate your dream home in 3D. You can even increase the price of your home by doing all this work to it.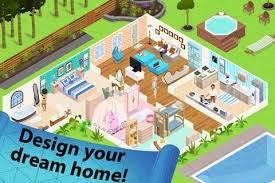 44. High School Romance
Price: Free
Learn about love and romance. Learn everything you need to know about love, passion and romance. Meet the hottest guys and girls, flirt with them even break up with them. This game will make you a love expert and teach you everything you will want to know about falling in love.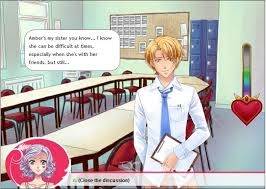 45. Dragon Blaze
Price: $1.15 - $124.81
Bring the war to an end. This is a fable game, where you need to go on a journey to help you in defeating your enemies. You can raid bosses in real time, challenge other players in the arena, and fight the enemies you come across in the Labyrinth.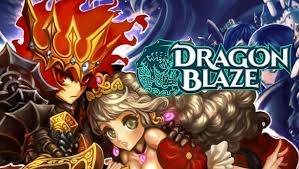 46. Princess Tailor Boutique
Price: $0.78 - $10.12
Create clothing designs. You are a royal tailor, who has to create designs for the princess. You will combine and match colours with the skills you have to produce such beautiful dresses. The princess will dance at the ball and the prince will be there to see her, in the most beautiful dress that you will have created for her.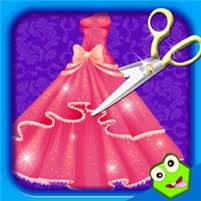 47. Hero Buster
Price:$0.96 - $95.72
Get heroes to fight each other. You will have to save the world from chaos. You will have to form a group of six characters as you battle and trigger attack each of the heroes. Each hero has a unique skill which you will need to use to defeat the enemies.
48. Superstar Life
Price: $2.46 - $124.36
Show off your own fashion style. Create fashion, play with your friends, dress up and do the makeup and hairstyle of your avatar. Find celebrity love by going out on a date; even try your hand at different careers. Pamper yourself at the spa and get your very own fashion assistant.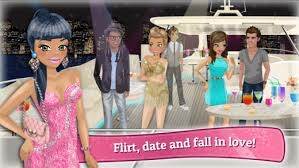 49. My Newborn – Mommy & Baby Care
Price: $1.07 - $5.60
Help your mom through her pregnancy. Give her baby a bath, feed her and dress her up. Pamper your mom and the new baby, knit the baby beautiful outfits and have fun with activities that you and mom can do.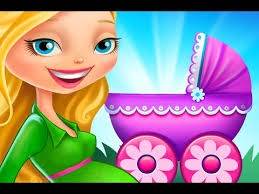 50. Tapventures
Price: $0.98 - $97.03
Fight on a floating island in the sky. Everything you do will require you to tap. So you will tap to fight, tap to defeat your enemy, tap to hire other people etc. Learn skills and magic, you will even have to tap to increase your power.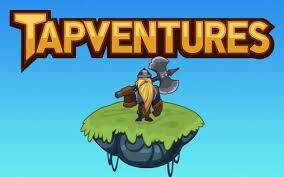 Mirror your android device to your computer!
Play Android Mobile Games on your Computer with your Keyboard and Mouse for better control.
Send and receive messages using your computer`s keyboard including SMS, WhatsApp, Facebook etc.
View multiple notifications simultaneously without picking up your phone.
Use android apps on your PC for full screen experience.
Record your classic gameplay.
Screen Capture at crucial points.
Share secret moves and teach next level play.
3981454 people have downloaded it
Top Android Games
1 Download Android Games

2 Android Game Controllers

3 Android Games Lists