Consigliato youtube playlist di musica di diversi artisti, generi e paesi diversi
È segnalato la musica di YouTube è di più popolarità tra gli utenti di YouTube. Sei uno degli appassionati per la musica di YouTube? Se è così, state lottando per trovare grande risorsa per youtube playlist musicali di generi e artisti differenti e anche da diversi paesi? Non preoccuparti. È un posto unico per voi per trovare tutti i tipi di playlist di YouTube. Nessuna necessità di cercare intorno al Web e multa fino con niente di più. Tutte le playlist sono in un unico luogo. Inoltre, verrà aggiornata la playlist di musica e più Artiste, generi e paesi stanno arrivando. Rimanete sintonizzati con noi e lasciare la musica di YouTube rendere il vostro giorno.
Playlist con Didi musica Miley Cyrus
1. ti adoro
2. feelin me f.
3. reale e vero
4. 23 (Explicit)
5. wrecking Ball
6. non possiamo fermarci
7. snoop Lion
8. stai andando una tariffa Me Lonesome quando si va
9. è un cammino di libertà
10. who Owns My Heart
11. non può essere domato
12. quando ti guardo
13. party In The USA
14. 7 cose
15. avviare All Over
Musica Country
Musica jazz
Musica da ballo
Musica classica
Musica hip-hop
Musica rap
Musica R & B
Musica salsa
Musica reggae
Musica di Laos
Musica da discoteca
Musica soft
Musica evangelica
Christian Music
Meditazione musicale
Musica di sonno
Musica di allenamento
Musica relax
Lo studio della musica
Musica per pianoforte
Playlist di musica di musica Country
1. Florida Georgia linea - soggiorno
2. Luke Bryan - bere una birra
3. David Nail - qualunque cosa che ha
4. Luke Bryan - è il mio genere di notte
5. Cassadee Pope - sprecare tutte queste lacrime
6. Eli Young Band - ubriaco ieri sera
7. Jason Aldean - quando lei dice Baby
8. la Perry Band - non Let Me Be Lonely
9. Eric Paslay - venerdì sera
10. Lady Antebellum - bussola
11. Darius Rucker - Radio
12. Jon Pardi - Up All Night
13. Keith Urban - eravamo noi ft. Miranda Lambert
14. Dierks Bentley - mi aggrappo
15. Danielle Bradbery - cuore di Dixie

Featured Video Downloader

Wondershare AllMyTube

Scaricare video da 100 + siti, tra cui YouTube, Vimeo, Dailymotion e molto altro. Inoltre, è possibile utilizzare per convertire i video per la riproduzione su qualsiasi dispositivi portatili e lettori multimediali.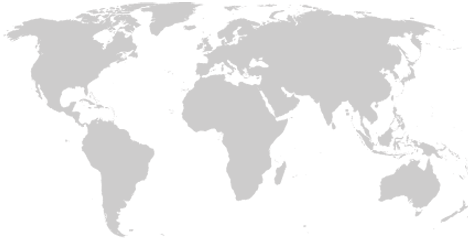 Playlist musicale della musica americana
1. Stevie Wonder - ho appena chiamato per dire che ti amo
2. nothing Gonna Change My Love For You
3. Whitney Houston - dove Broken Hearts Go
4. Taylor Dayne - sempre ti amerò
5. Stevie B - perché ti amo
6. Michael Bolton - come dovrei vivere senza di te
7. Mr. Big - di essere con voi
8. Phil Collins - Against All Odds
9. Alicia Keys - un-thinkable (' m Ready)
10. Christina Aguilera - Save Me From Myself
11. Mariah Carey - Credo ancora
12. Celine Dion - Because You Loved Me
13. Elton John - sacrificio
14. Mariah Carey - non può vivere se vivere è senza di te
15. Michael Jackson - Beat It
Playlist di musica di musica indiana
1. Nasrat Fateh Ali Khan: "Sab Vird Karo Allah Allah."
2. MIDIval PunditZ: "Raanjhan."
3. Tulku: "Rahda Ramana."
4. KARSH KALE: "Milano".
5. Karsh Kale - bella
6. MIDIval PunditZ: Ali
7. orchestra di blu di bombay dub - verdastro
8. Raghu Dixit: nessun uomo mai ti amerà, come devo fare
9. ritorno un freddo montagna Meltdown di Tulku
10. Brian Eno & Nitin Sawhney - profezia
11. dub di orchestra di bombay - ricordo
12. danza tantra - chillout
13. Al Gromer Khan & Kai Taschner - Ghazal de Savoy
14. azzurro da Salver Snatam Kaur
15. Snatam Kaur - servitore della pace
Playlist di musica di musica cinese
1. oltre le nuvole del sud
2. cordata Telosma
3. 48x33x6 lembi di grano nel vento
4. tibetano altopiano
5. mia Loulan
6. versione live
7. silent Sky
8. ballerino nell'oscurità
9. Crow
10. Pechino
11. Suzhou City
12. nuvole
13. un'orchidea tranquilla nella valle profonda
14. consumazione
15. ode al tè del crisantemo
Playlist di musica di musica spagnola
1. Shakira - Addicted to You
2. PRINCE ROYCE - Stand By Me
3. Thalia - Te Perdiste Mi Amor ft. Prince Royce
4. PRINCE ROYCE - El Amor Perdimos
5. prince Royce - Addicted
6. chila de la sal puebla
7. nayer feat. Mohombi & Pitbull - Suavemente
8. kent y tony otra noche
9. prince Royce - Darte un Beso (lirica)
10. Juan Rivera Desvélate Conmigo
11. Laura Pausini - Limpido con Kylie Minogue
12. 24 HORAS - POR FAVOR
13. vena - "Sangre De Mis Venas"
14. prince Royce - Te Robaré
15. Karlos rosato - Infiel
Playlist musicale della musica russa
1. ani Lorak "Solnrze" Sun
2. Larisa Dolina - Prosto
3. Alla Pugacheva - Zdes mi
4. Alla Pugacheva - tonni Ti Ya
5. Dima Bilan - Ya tebya pomnu
6. Yulia Savicheva - Prosti za lubov
7. Maksim - Otpuskau
8. Maksim - "Moi Rai"
9. Yulia Savicheva - "Visoko"
10. Byanka - "Spasi"
11. Maksim - "Moi Rai"
12. Yulia Savicheva - "se c'è amore nel tuo cuore"
13. Alsou - "U moei Lubvi"
14. Kristina Arbakaite - "Sneg"
15. Maksim - "Nejnost"