iTunes Not Working? Here Are All Solutions You Need
iTunes is one of the most favorite choices of digital world users as it is used to keep records of their music store, organize them efficiently, suggest them with best available resources and a lot more. Being such a multitasking app, even to think of life without it is quite difficult. Hence, a sudden downtime in iTunes creates unnecessary chaos among the users. If iTunes not working then all of a sudden your whole effort and time remain occupied in sorting out iTunes problems and it is such a tiresome task, looking out for the solution. As a remedy, here we are helping you to recognize the problem and their possible solutions. So that your dealing with iTunes remains uninterrupted and you need not waste your time thinking about why iTunes not working.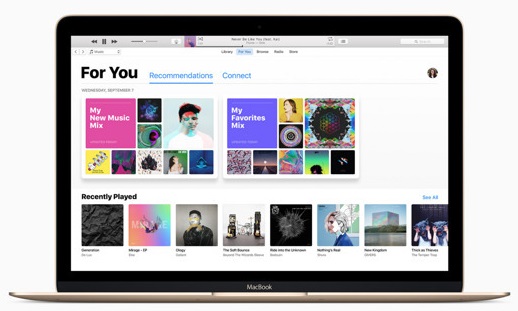 Part 1: Top 10 issues and their solutions
Issue 1: iTunes Store connection issue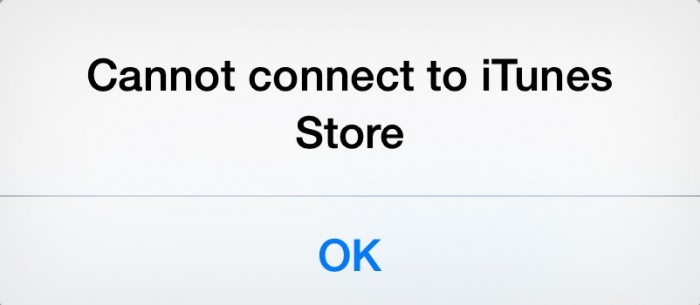 Solution: You are trying to open iTunes to look out for new updates, listen to music but instead receiving the message 'Cannot connect to iTunes Store' not expected by your end. To resolve the issue we have made an effort. For that, you can visit the link to get the details with step by step guidance.
URL: https://drfone.wondershare.com/itunes/cannot-connect-to-itunes-store.html
Issue 2: Installation and Update problem
Solution: If all your efforts to update a program go to vain. Looking out possible ways to install and update but not getting the idea. Need not to worry we will guide you to come out of this iTunes problem. Whenever you face such kind of error there might be many reasons such as:
a. Windows installer error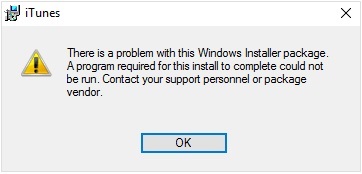 This might be due to the incompatible version of Apple Software in your Computer. To fix this problem following steps are required
>Open control panel>Open the Uninstall a program>Right Click Apple Software Update>Click on Repair- Wait till repairing process completes> Now restart Windows Software Update option.
b. Error Message "Apple Application Support not Found"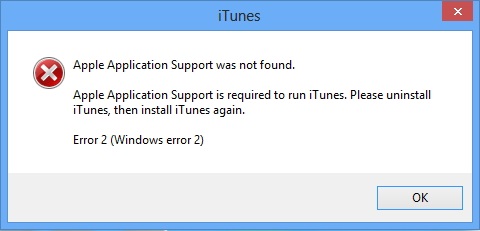 For the correction of this error, you are required to uninstall all the iTunes application. The complete process is given here.
c. iTunes not installed correctly, reinstall it
In the case of windows, error 193 occurs which shows 'iTunes not installed correctly'then you can resolve by following the process
i. Got to C:WindowsSystem32
ii. Locate and remove following files into recycle
msvcp100.dll
msvcp120.dll
msvcp140.dl
msvcr100.dll
msvcr120.dll
vcruntime140.dll
iii. Now repair Apple Application Support in Add and remove the program from Control Panel>Click on Application Support>Right click and select on Repair to complete the process.
iv. Now launch iTunes.
Issue 3: iTunes purchases stopped unexpectedly
Solution: Sitting on your system and purchasing any song or movie from iTunes. Suddenly it gets stopped, such a panic situation. No worries here are the steps to resolve this:
>iTunes>Open Store Account>Select 'Check for Available Downloads'>Select Check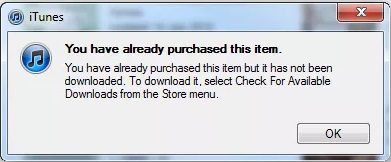 In case you purchased something but was not downloaded so, it will start downloading automatically.
For further support related to downloading issue you can visit the site
here.
Issue 4: iTunes sync issue
Solution: In case you would not being able to sync your devices through iTunes creates trouble. Following few simple steps you would be able to start the process of synchronization between iTunes and your device.
a. Make sure iTunes version is up-to-date, if not then visit the link to update in newest version: https://www.apple.com/itunes/download/
b. Relaunch iTunes- Simply exit out of iTunes and restart it. Although primary step but many times it works.
c. Restart the device by holding the power button till the screen turns black. Then restart it by pressing back the power button.
d. Also, you can try different USB port. As there might be the chances that default occurs due to incompatible port.
e. Apply de-authorization and re-authorization method
Authorization confirms the Apple that your device is the legal owner of the purchased data. In case still you not being able to sync the device then, you can follow the steps.
>iTunes>Select Store>Click on 'De-Authorize this Computer'
>Back to Store option>Select "Authorize this Computer"

In case syncing issue is with iPhone then you can follow the link to get the detailed solution for that:
https://tunesgo.wondershare.com/iphone-transfer/iphone-will-not-sync-with-itunes.html
Issue 5: Unable to see iTunes library and playlist information
Solution: In case you are unable to locate your iTunes library and playlist. Then need not to worry, following steps will sort out this issue.
>Open iTunes>Preferences>Advanced>Click on "Share iTunes Library XML with other applications"
Issue 6: iTunes Sound Issue
Solution: iTunes primarily concerned with audio video media files. Any problem arises in audio system will stop you from listening to your favorite music track. Various reasons can be behind this. Following methods will help you in troubleshooting this error.
a. Software Settings
Low iTunes volume settings will unable to hear the audio. To make changes we need to follow:
>Click on volume slider at top of iTunes option screen and adjust the volume
b. Audio setting of Computer
Need to click on Audio line at bottom of screen to check whether it is muted or not, then change the volume as per the requirement.
c. Audio Drivers
Outdated audio drivers may prevent the audio capacity of the device, to check updates.
>Start>Right click on Computer>Manage>Open Device Manager>Select Sound option>Double click audio device>Click on Drivers tab>Update Software
d. Sound Enhancer
Sometimes sound enhancer feature of iTunes conflicted with the system. To disable this feature follow:
>iTunes>Edit>Preferences>Playback>Disable Sound Enhancer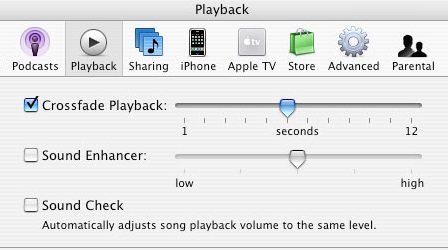 e. Latest Software
Sometimes old software makes system unable to compatible with the sound system. For that, you need to update to latest iTunes software.
For further details can visit:
https://support.apple.com/kb/PH20366?locale=en_US
Issue 7: Can not backup in iTunes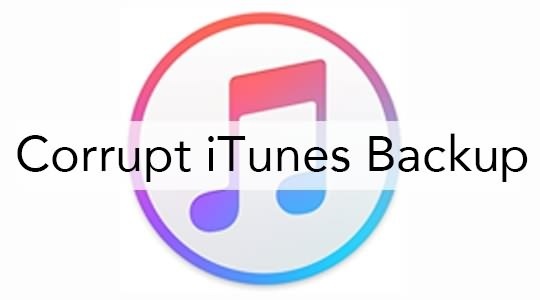 Solution: In order to secure our files from the future loss we use to follow backup option in iTunes. But realizing that backup option is not doing its work properly will create trouble. How to sort out of this problem? Below articles, will guide you properly to resolve the issue. Follow the links:
https://drfone.wondershare.com/itunes/itunes-backup-session-failed.html
And
https://drfone.wondershare.com/itunes/itunes-corrupt-backup.html
Issue 8: iTunes Podcast issue
Solution: You subscribe to the latest episodes, while when you checked them could not find them, or could not see the updated series. Where to look for them might be the question coming to your mind. Need not to worry, here we will help to solve this problem.
>Go to Edit>Preferences>Store
Now uncheck the highlighted part (as shown in the below screenshot), doing so will start refreshing Podcast again.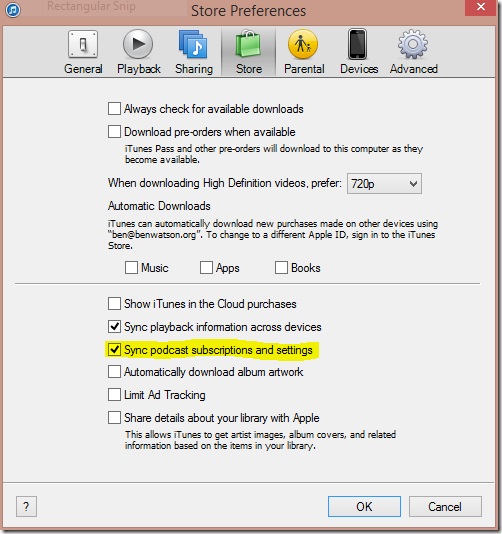 Issue 9: iTunes not detecting phone
Solution: No sooner did you connect your device to the computer through USB then you find out that your device is not detectable in iTunes. What to do in such a situation. Worrying about that, in below article we have covered the details to resolve the issue, follow the link:
Issue 10: iTunes crashes or unexpected quits issue

Solution: Many times we use to face this error that suddenly iTunes crashes or quits unexpectedly or not responding, then what to do. In case you faced the problem of iTunes crashing, then below steps will help you out of it:
a. Restart your system
b. Restarting iTunes
c. First sign out iTunes then Sign in again
d. Update it to the latest version
Also, for further details with the complete explanation you can visit:
https://drfone.wondershare.com/itunes/itunes-not-responding.html
So far we have gone through various solutions while dealing with iTunes problems. Here our sincere efforts are towards finding out the best possible solutions for iTunes not working properly. I am sure that these solutions will work well for you. So that further you need not worry about such complicated issues and will dedicate your time enjoying beautiful world of music.
iTunes
iTunes backup

Restore iTunes Backup

iTunes Backup Tips