How to Archive and Backup iPhone iMessage & Text Messages?
How many messages do you send a day?
This is quite an intriguing thought when you think about. 10? 20? 50? And this doesn't even include the 60 billion WhatsApp and Facebook Messenger messages that are sent globally every single day. In fact, according to the latest statistics, the average US person sends around 128 messages a day!
Within these billions of texts a day, you'll find messages from our loved ones, cute multi-page messages from partners, beloved messages from family members, and some priceless and side-splitting threads with our best friends.
What's more, if you use text messages for businesses, you'll be sending important information to your recipients that you'll want to preserve. Today, we're going to learn everything you need to know about archiving and backing up your iPhone messages, so you never have to be without them.
How To Backup iPhone iMessages And Text Messages To Computer?
The most common form of message archiving is backing up the messages that are currently on your device. Using third-party software, known as dr.fone - Backup & Restore (iOS), you can send your messages directly to your computer, so you always have a copy. Here's how;
Ultimate Way for Text Message and iMessage Archive on iOS
One click to backup the whole iOS device to your computer.
Allow to preview and restore any item from the backup to a device.
Export what you want from the backup to your computer.
No data loss on devices during the restore.
Selectively backup and restore any data you want.
Supported iPhone X/8 (Plus)/7 (Plus)/SE/6/6 Plus/6s/6s Plus/5s/5c/5/4/4s that run iOS 10.3/9.3/8/7/6/5/4
Fully compatible with Windows 10 or Mac 10.13/10.12.
4,921,645 people have downloaded it
Step #1 - Head over to the dr.fone - Backup & Restore (iOS) website and choose your download settings. The software is compatible with both Mac and Windows computers, and there's even a 30-day free trial to start you off.
Step #2 - Once the software has downloaded, install it to your computer using the on-screen instructions and then open it when you're ready.
Step #3 - Connect your iOS device to your computer using a USB cable. Both the software and your computer will need to recognise your device.
Step #4 - From the main menu, choose the 'Backup & Restore' option.
Step #5 - This will take you to another set of options where you choose what kind of messages you want to backup. In this case, you can choose Messages & Attachments and then click 'Backup'. On this page, you can also change the backup location if you wish.
Step #6 - The software will now start to back up your files, the progress you can monitor in this new window.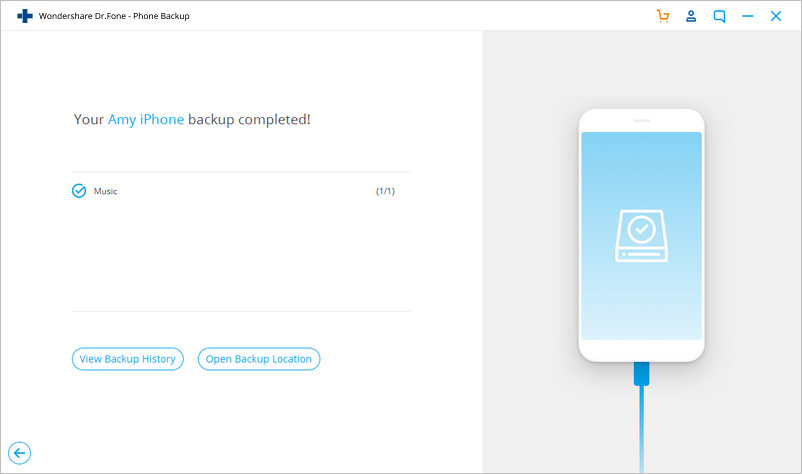 Step #7 - Once the backup is complete, you can choose to view your overall backup history or open your backup file.
When you want to go through your messages again at a later date, you can click the 'View Backup History' button to see your past backups, allowing you to access your text messages and iMessages at any time.
How To Archive iMessages And Text Messages With iTunes?
Of course, one way to effectively back up your text messages and iTunes is using the software that Apple recommends and created alongside the iPhone itself. This is more commonly known as iTunes.
The software is free to use and is a great way to keep the files you care about the most. However, iTunes will save all your data as one file, making it impossible to separate your messages from the rest of the media on your device. Here's how;
Step #1 - Connect your iOS device to your computer using a USB cable and open iTunes.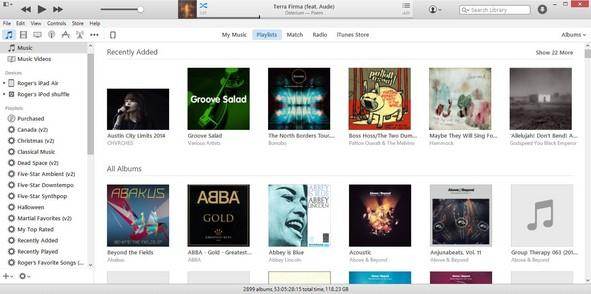 Step #2 - Click on your device in the iTunes window.
Step #3 - On the summary page, you'll be able to see the backup section where you can change your settings before starting the backup process. To start this process, click the 'Back Up Now' button.
This will manually backup the contents of your phone, including your messages and attachments. You can also set up automatic updates which will backup your device every time you connect it to your computer.
How To Archive iMessages And Text Messages With iCloud?
The final approach you can take when it comes to backing up your iMessages and text messages is using the iCloud platform. This is available on both your computer and your iPhone device.
iCloud is a cloud-based application which will allow you to back up your device no matter where you are in the world, ensuring that you'll always have access to your content, even if it's on a new device.
However, much like the method above, the entire backup file will be downloaded and stored in one file, meaning that although your messages are backed up, you won't be able to view your messages individually. What's more, all you'll need is your device!
Step #1 -Take your iPhone device and connect it to a reliable and secure Wi-Fi connection. You'll also want to connect your device to a power source, so the file isn't corrupted halfway through.
Step #2 - Head over to the Settings menus and follow the file path Settings > iCloud > Backup and the toggle the iCloud backup option, so it's on. Finally, you'll want to disable the automatic sync feature.
Step #3 - Tap the 'Back Up Now' button, and the backup will commence onto your iCloud account. Make sure that your device doesn't disconnect halfway through. You can disconnect your device when the process is complete.
Conclusion
As you can see, there are many approaches you can take when it comes to backing up your iMessages and text messages. Although iTunes provides an effective service, dr.fone - Backup & Restore (iOS) is much more effective when it comes to providing you with a comprehensive service that revolves around you and what you need.
Backup iPhone Data

iPhone Backup Solutions

iPhone Backup Tips