How to Read Old Facebook Messenger Messages on iOS
Facebook network is often enhanced together with key improvements during more than ten years. Maybe you are a mature end user on this network so you make an effort to keep the older emails from your buddies. There will probably be major issues with these improvements, even though most of these adjustments have been created to offer benefit to consumers.
Bigger updates intended for iOS consumers usually are in connection with the modern app, utilized distinctive in idevices. You might have surprises and we are certainly not talking below about great ordeals. Whether or not the iOS consumers may makes errors by using brand-new app features, the truth is that these old messages are in the account. And you may see them quick if you work with the advices from below. So, do you want to read old Facebook messages? In this article, we are going to introduce two ways to read old Facebook messages in detail.
Part 1: How to read old Facebook Messenger messages with dr.fone
It is possible to read old Facebook messages together with dr.fone - Recover (iOS) pertaining to Macintosh personal computer by simply scanning your own Facebook account in order to recover deleted Facebook messages as well as lost conversations with the app.
World's 1st iPhone and iPad data recovery software.
3981454 people have downloaded it
Follow the steps from below to read old Facebook messenger messages:
1) Run dr.fone - Recover (iOS)
Open the application, select "Recover" and start to scan your device. During the scan the screen is black. You will be able to see the results after the scanning is complete.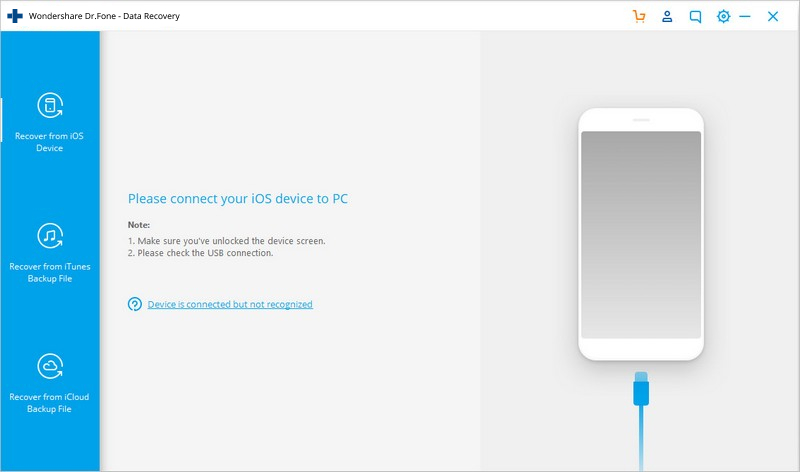 2) Scan your device to see the data
You will be able to see your complete information which includes digicam, images, acquaintances, messages, call, diary, paperwork, reminders. Find the messages of which you would like and also examine all of them.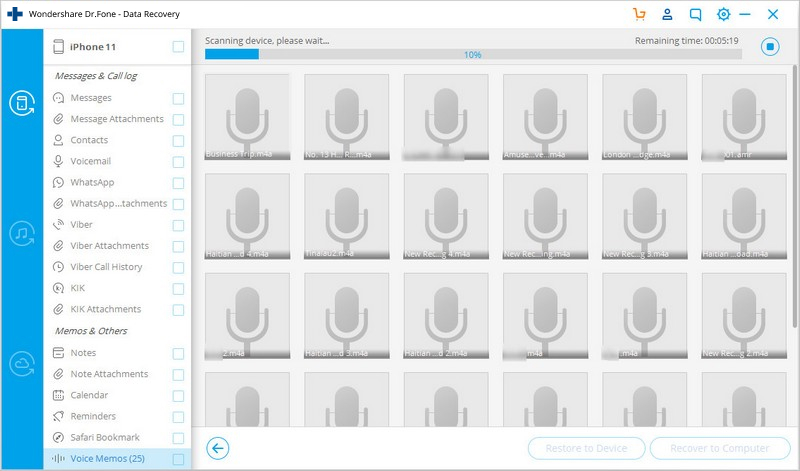 Part 2: How to read old Facebook Messenger messages on website faster?
It may invest a lot of time for reading a selected old message for those who have many conversations. Certainly you possibly can scroll all your content material of your dialogues and discover the messages you would like at some time. Nevertheless there may be any kind of possibility to steer clear of wasting too much effort regarding picking out the old Facebook Messenger messages? Yes, actually there are various means of reading the messages faster.
1. Make use of pinned Group Chats in order to find mass messages faster
Anyone have the choice to create groupings and messaging having many pals and also reading quickly. Facebook features are better means of this. Talks having any kind of Groups possess their unique case and even personal identification number beloved chats towards the prime therefore no way to drop these people. Therefore you'll find old Facebook messages.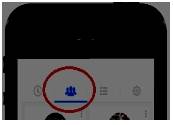 2. Explore just your Archive
You can view your Mails along with other tab in your Facebook account. In case you have archived these old messages, just examine your Archive. This action can certainly save your valuable time.
3. Use the mobile facebook website
Make available the browser and write m.facebook. Straight into the facebook account, visit messages menu. Form the title of an close friend an s well as the mail messages are usually shown. Typically your mail messages are usually shown from your new for the elderly and there is a greatest number of mail messages. You are able to transform the phone number within the website link within your browser. That technique works for most of users.
Each change associated with Facebook system could make us change our behaviour also. The majority of people can certainly determine uncomplicated a number of enhancements, but together with all weak hands details made available from Creator could make us problems. A number of mail messages are really essential for us and possibly most of us seek to preserve them providing most of us desire. This tips and tricks supplied on this page could make your lifetime less difficult.
Understand very carefully almost any aspect provided. The program presented can certainly offer an excellent experience. With every completely new approach and utilize the whole written content associated with idevices may be rescued and thought of later on. The first essential profit for making use of Facebook system is always to preserve great associations with the buddies, family, corporate personnel, and many other people.
These old Facebook messages could make us smile again and most of us would like to delight us. Don`t stress about the number of mail messages and the seeking through many conversations. We do not need each and every time to scroll for browsing these kinds of specific messages. Simply producing several communities and including people to, could save our time in upcoming in case we should discover a thing from the prior. Should the Facebook Messenger app doesn`t do the job or maybe works as well slow-moving, we can easily utilize the internet site inside our browsers and we can easily however take pleasure in the Facebook.
Facebook
1 Facebook on Android

2 Facebook on iOS

3. Others