VPN Master: All Things You Would Like To Know
VPN Master is one of the most widely used and trusted VPN services in the world. The VPN master free can easily be used on your smartphone as well. If you wish to use VPN Master for PC, then you would need to get its paid subscription. Though, using Master VPN is pretty easy. In this post about super VPN Master, we will teach you how to use this tool on different platforms. Let's get it started with!
Part 1: Setup and Use VPN Master for Windows PC
There are numerous ways of using VPN Master on your Windows PC. You can try either of these solutions to use VPN Master for PC.
Buy VPN Master from its website
The simplest solution is to buy VPN Master for Windows from its website below. The monthly plan starts from $7.95 and provides an unlimited bandwidth. Just install it on your Windows PC and use it the way you like.
VPN Master Official website: https://vpnmaster.com/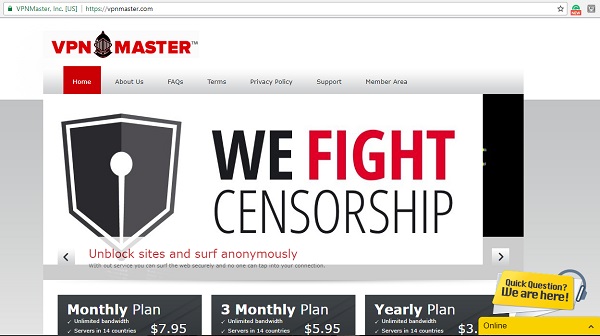 Use its Chrome Extension
To make it easier for users to browse the web in a secure manner, super VPN Master has also introduced a Google Chrome extension. You can simply visit its Chrome extension page right here and add it to your browser. Later, you can restart the browser and access the extension the way you like. Just enable it before browsing the web to protect your privacy.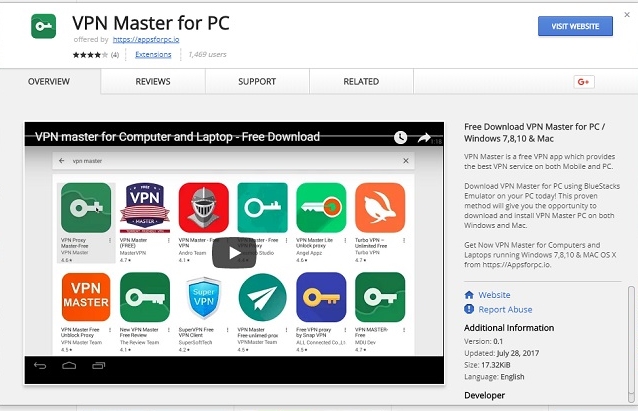 Using an emulator
There are also different emulators that you can use to access Android apps on your Windows PC. To run Master VPN on your system via an emulator, follow these steps:
1. To start with, you need to install an emulator on your system. We recommend using BlueStacks, which can be downloaded from the link below.
BlueStacks: https://www.bluestacks.com/
2. After installing BlueStacks on your Windows PC, simply launch it and go to Google Play Store.
3. From here, you can look for VPN Master free. Simply install it on your emulator from here.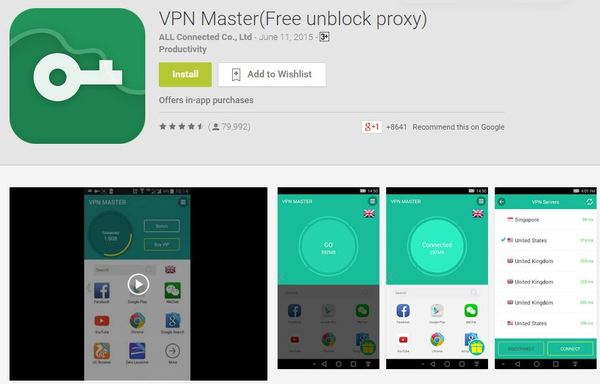 4. Once VPN Master is installed, you can go to your Apps and use it whenever you want, just like any other application.
Part 2: Setup and Use VPN Master for Mac
Just like Windows, You can also go to the official website of VPN Master and download it on your Mac. Furthermore, you can use its Google Chrome extension as well similar to Windows. Though, the third technique for using Super VPN Master for Mac is a little different. Instead of BlueStacks, you need to use some other installer for Mac (as BlueStacks is an Android emulator for Windows PC).
There are lots of iOS simulators that you can use on your Mac. We recommend using Xcode as it is a reliable tool that is already used by tons of users. You can download it from right here.
Afterward, just install the simulator and launch it. You will get a screen similar to that of an iOS device.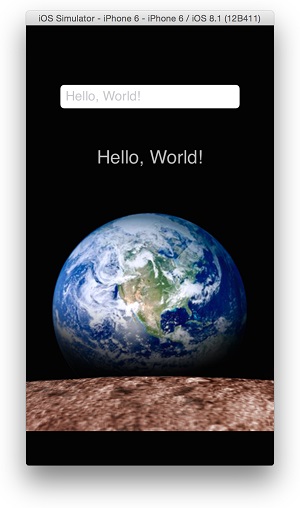 That's it! Now, you can just launch App Store on the Simulator and look for VPN Master. In order to download VPN Master for PC/Mac via a simulator, you have to provide your account credentials beforehand.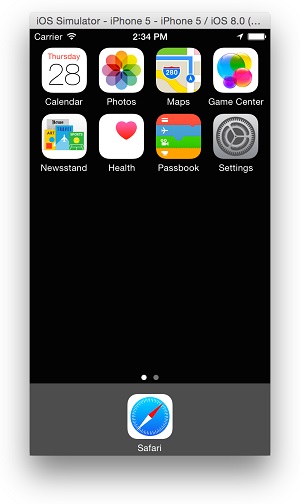 Once the app is downloaded, you can use it just like any other desktop app by visiting the Simulator and accessing it.
Part 3: Setup and Use VPN Master for Android
After learning how to use VPN Master for PC and Mac, you can easily do the same on any Android device as well. The light version of VPN Master is available for free on Google Play Store. If you want, you can buy its premium version as well, though the VPN Master free would meet your basic needs for sure. It is compatible with devices running on Android 4.0.3 and later versions. To use Master VPN on your Android device, follow these steps:
1. Unlock your Android device and go to Google Play Store. Look for VPN Master or simply go to this link.
2. After installing Master VPN on your device, launch it. You don't need to root your device to use Super VPN Master.
3. As you can see, you won't be connected to any server. Simply tap on the "Select Server" option.
4. This will provide a list of all the servers available that you can connect to. Just tap on the one that you wish to connect.
5. Afterward, tap on the Connect icon or "Go" button and wait for a while as the VPN Master app would automatically connect your device to its server.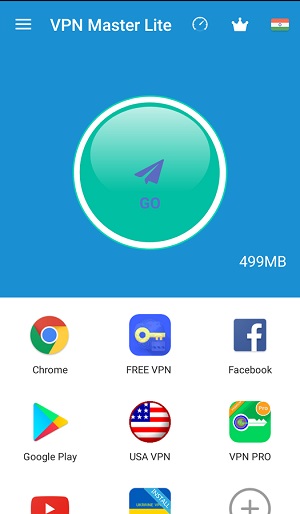 Even though the app is freely available, it still has tons of ads. You can get rid of in-app ads by getting its premium version.
Part 4: Setup and Use VPN Master for iOS
Using VPN Master free on an iOS device is quite similar to that of Android. Unlike its Android app, you need to download its iOS app on your device. VPN Master free is compatible with all the iOS devices running on iOS 8.0 and later versions. To use super VPN Master on your iOS device, follow these steps:
1. Firstly, go to the App Store on your device and download VPN Master free on it. You can also visit its iTunes store page right here.
2. When you will launch the app the first time, a pop-up like this would appear. Simply tap on the "Allow" button to grant it the needed permissions.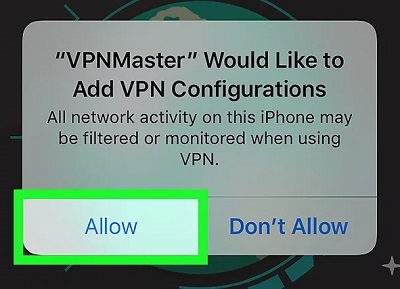 3. Once the app is launched, you can go to its options and tap on the Server List.
4. From here, you can view a list of all the countries you can connect to. Simply make your selection and tap on the "Connect" button again.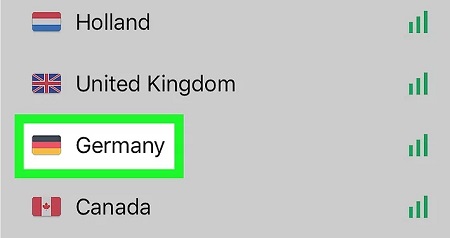 5. Wait for a few seconds as VPN Master free will connect your device to the selected server.
Part 5: Are VPN Master free services really safe?
VPN Master free is used by millions of people globally. Lately, some users have complained about VPN Master free and called it a malware. Though, after performing an in-depth diagnostics, experts have found Master VPN pretty secure.
Nevertheless, there are some precautions you should always take before using any VPN. For instance, if you think a VPN app is not secure, then you can always revoke its permissions or uninstall it. Additionally, don't grant sensitive permissions to the app while installing it. This will let you use any VPN app without compromising your security.
We are sure that after following this tutorial, you would be able to use VPN Master free without any trouble. If you face any setback while using Super VPN Master, let us know about it as well. It is certainly a remarkable app that will come handy to you on numerous occasions.
VPN
VPN Reviews

VPN Toplists

VPN How-tos