How to Download Free Line Stickers on iPhone and Android
First launched in Japanin 2011, LINE is a free global instant messaging application for allsmartphones including Android andiPhones. One of the most killing features of LINE is its stickers which make
your communication more engaging, meaningful, and funny as per the user's needand desire. You can buy LINE stickers as gifts, download some of the freestickers depending on the locations andcountries of the users. LINE releases new stickers on every Tuesday for itsusers to enhance the messaging system.
As you know, LINEstickers differ from country to country; onecannot download same stickers from another country without knowing the right method.Hence, we are going to share today how to download free LINE stickers on Android and iPhone from other countries. We will also introduce your top 3free LINE stickers applications for iPhone and Androidin the 2nd part of the article.
Part 1: How to Download Free LINE Stickers from other Countries
Generally, in every country, LINE hasa different set of free stickers you can download. We need to use a trick forgetting stickers from other countries, and the trick is using VPN which lets you change the location. The same method works for both the Android phonesand the iPhones.
You May Be Interested In:
Step 1. Download LINE App
Thefirst step tells you to download LINE if you don't have it already on yourdevice. If you are Android user, you can get it from Google Play Store and theiPhone users from Apply Store. You can always download it free.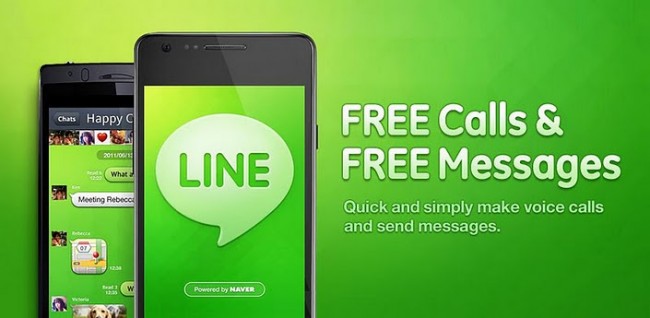 Step 2. Binding Email and Facebook
In this step, you have to register your email and link your Facebookon the LINE. Go to the Accounts Settings on the LINE: More >Settings > Accounts> to add email and Facebook. Don't use your phone number for registration so it cannottrace your location. If you have already installed LINE you're your number,just deleted LINE and re-install it again and get logged in using your emailand Facebook.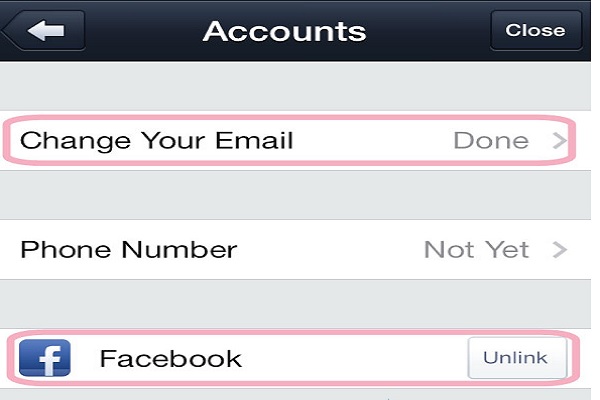 Step 3. Download VPN
We already told you thatwe would use VPN application to changethe location so you have to download a good VPNapp available on the store. There are many VPN applicationsavailable on the store, and you need tochoose you that works fine. Again you can download them from Apple Store foriPhone and Google Play for Android. You
may get some free VPN, or you may use thetrail version if you don't want to purchase. Inthis article, we will use "VPN One Click" for example.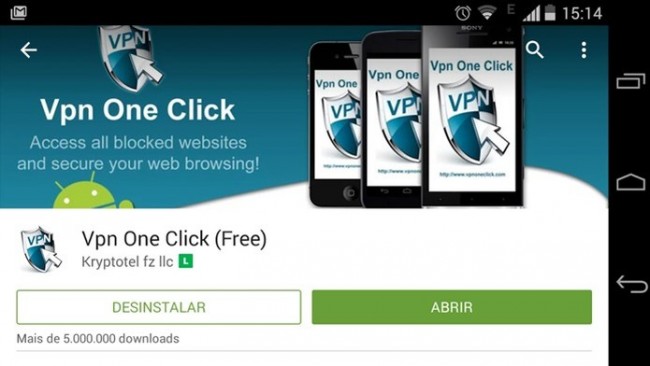 Step 4. Installing and Using VPN
After downloading the VPNapplication such as " One Click", you have to install it. It will ask you toACCEPT its terms and conditions for using it. Afterit is fully installed, you have to click on ' Done' to complete this step.
Step 5. Changing Settings of VPN
Now you open the installed VPN and connect it so that you can set up its Settings for the purpose of changing location. After connecting the VPN, go to the settings and
scroll down to find the list of regions from where you select your desired country. Also keep the status of the VPN On.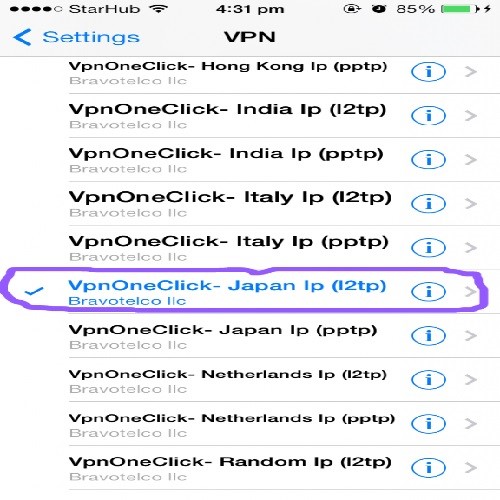 Step 6. Launch the LINEApp
After changing the location of your device in the previous step, now you open the LINE app andselect More option. After that, you haveto tap on the 'Stickers Shop'.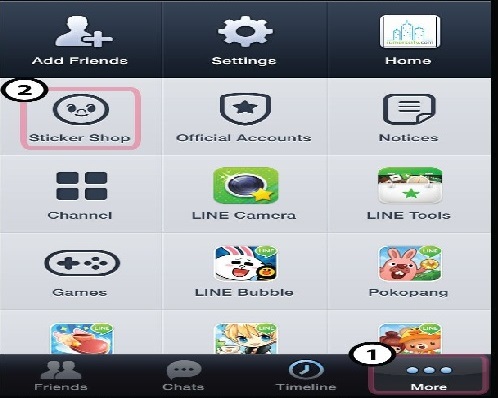 Step 7. Downloading Stickers
Now you can download thefree stickers available on the shop in that selected region. Enjoy the free stickers now.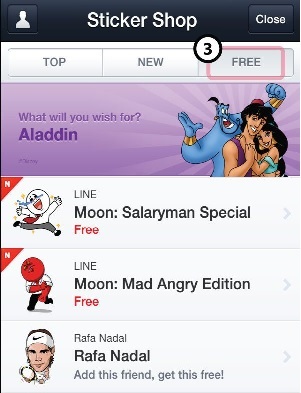 Part 2: Free LINE Stickers App for iPhone and Android
In this part, we aregoing to introduce you the top three free LINE applications for downloadingfree stickers on your Android and iPhone.These free apps will help you make your communication more colourful and attractive. Though there are many apps available on theinternet, these three are really user-friendlyand fast for your phones.
1.LINE Camera
LINECamera is a fantastic application forboth Android and iPhone users that helps you download LINE stickers of yourchoice. It lets you edit your photos forfree in a novice and exciting way. You can make your own original stamps using this application. You can easily downloadthis application from Apply Store for iPhones andGoogle Store for Androids.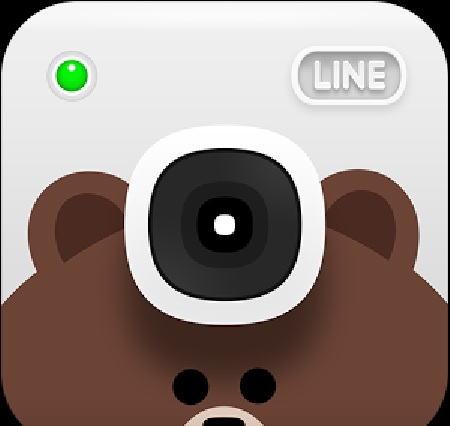 2.LINE Greetings Card
It is another powerfulapplication that you can use for downloading LINE stickers on your phones. As you can easily find it on Apple Store and GooglePlay store for both Android and iPhone, you can easily download and useit with simple steps. It is so easy that you just choose your card from any of the category and use it whiletogether with the message and images while messaging or chatting with yourfriends.
3. B612
B 612 is one of the best applications availableon the web that you can download and use for taking an awesome selfie that you can use for communicating. Just a perfect
app that anyone can rely on for taking perfect snap anytime and anywhere. Thiscool app is developed for both Android and iPhone users all over the world toenhance the way we connect to the world. Its amazing features will sure makeyou fan of it.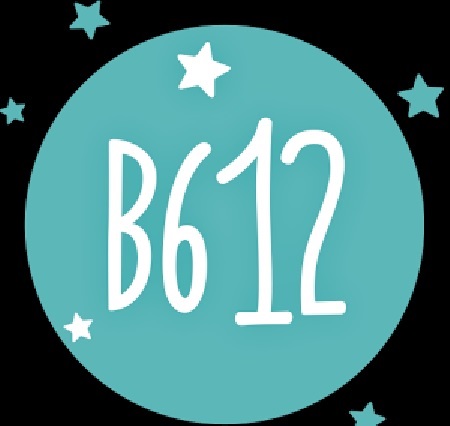 Weare very sure that article will be very useful and needy foryou and others who are not known to the methodsof how to download free LINE Stickers which are not available in yourcountry. Anyone who follows the methods and steps instructed in the article will get the LINE stickers for freewithout any issue.