[Fixed] iPhone Error 56 During iPhone Restore or Update
According to various feedbacks received on online forums, many users have complained about the iTunes error 56 when they try to restore iPhone with iTunes or update iOS version on iPhone.
What happens when error 56 occurs? Well, this error 56 basically prevents you from updating your iPhone and restoring it via iTunes. Even though iTunes is the most trusted and reliable software, specially designed by Apple to manage iOS devices. Since this off-beat error is becoming increasingly prevalent, we decided to bring out an article on why iTunes error 56 occurs, and what are the ways to tackle it.
Let us go through the reasons and the solutions to fix iPhone error 56 one by one.
Part 1: Possible reasons for iPhone error 56
There are many reasons for iPhone 6 error 56 and it usually occurs when users try to update or restore their iDevice via iTunes. Given below are some causes for iTunes error 56:
A temporary software glitch either in your iDevice or the iTunes platform can cause iTunes error 56.
Many-a-times the lighting cable or its components get frayed and damaged which tends to disturb the connection between the PC and your iPhone due to which error 56 iPhone 6 may appear on the iTunes screen.
If your PC is outdated and does not support the latest iTunes update, be prepared for such hassles while updating or restoring your iPhone.
This error 56 may seem weird and confusing but it does not pop-up randomly. There are many other speculations for error 56 as well but the pointers are given above, according to us, are the most common and obvious reasons behind iPhone 6 error 56.
Part 2: How to fix iPhone error 56 without data loss using dr.fone?
You can fix iPhone error 56 without data loss by using dr.fone - Repair, a software developed to repair all sorts of iOS issues. It does not tamper with your data and guarantees a safe recovery. You can use this toolkit yourself on your personal computer.
Fix iPhone/iTunes error 56 without data loss.
Only fix your iOS to normal, no data loss at all.
Fix various iOS system issues stuck in recovery mode, white Apple logo, black screen, looping on start, etc.
Fixes other iPhone error and iTunes errors, such as iTunes error 4013, error 14, iTunes error 27,iTunes error 9 and more.
Works for all models of iPhone, iPad and iPod touch.
Fully compatible with the latest iOS version.
3981454 people have downloaded it
Follow the steps below to fix iPhone error 56.
Step 1. To start with, download and run dr.fone on your personal computer and connect the iPhone to it. Now various options will emerge before you. Select "Repair" and move on.
Step 2. Now, the software will detect the iPhone. You must hit "Start" to proceed further.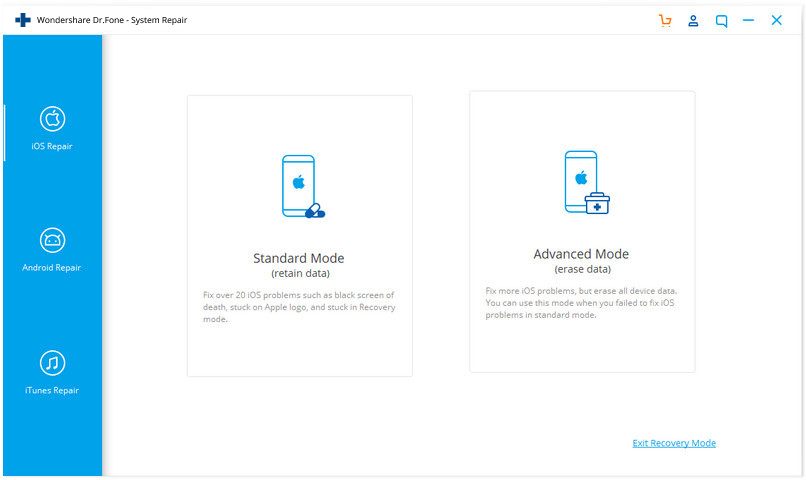 Step 3. You will now be required to boot your iPhone in DFU mode by pressing the Power on/off and home button. Release only the Power on/off button after 10 seconds and once the DFU screen appears, release the Home Button also.
Step 4. For this step to succeed, you must feed in the information correctly about your iPhone and firmware details before hitting "Download".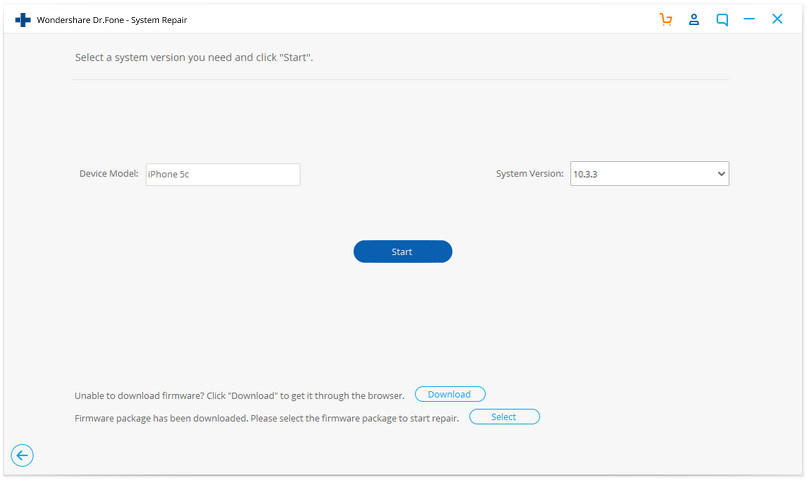 You will now see that firmware is being downloaded. You can also monitor its status like in the screenshot below.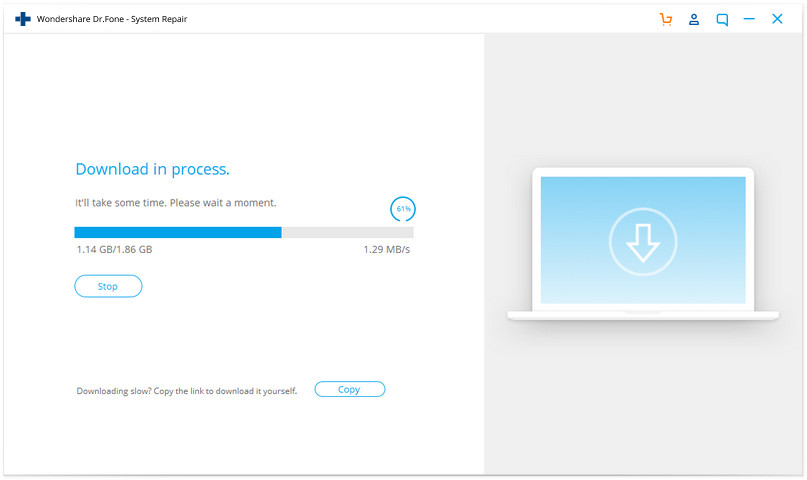 Step 5. After the firmware is downloaded completely, click Fix Now and let dr.fone to perform its task to repair the iPhone and fix all glitches. Once this is done, the iPhone will restart normally.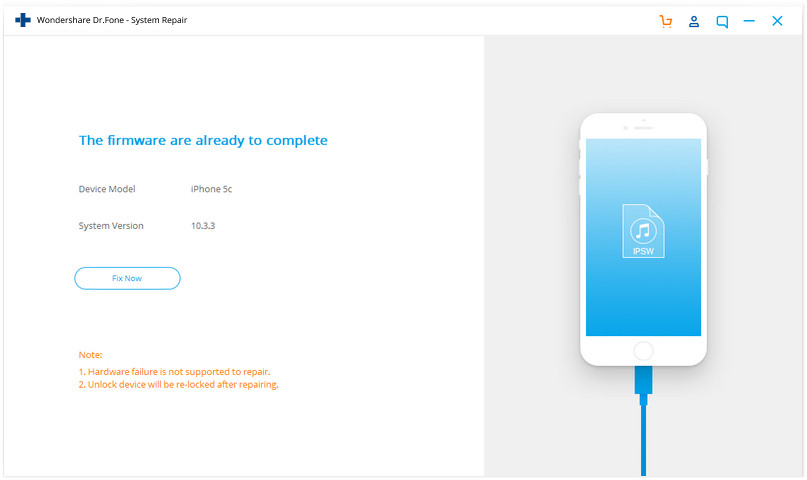 We recommend using this method because it is the best way to fix iPhone 6 error 56 and many other iOS issues. Once the software finishes its work, your iPhone/iPad will function normally again with the latest iOS system.
Part 3: Try to use another lightening cable to connect iPhone
You may use a different cable to connect your iPhone because a lightning cable is a very important hardware component while updating or restoring iPhone using iTunes. It establishes the connection between the iPhone and your PC.
In case the cable is damaged or not of appropriate size and specifications, you will not be able to update and restore your iDevice due to iTunes error 56.
We suggest that you try using Apple's original lighting cable for the said job and try connecting your iPhone to the computer again. Once you do this, repeat the steps to update or restore your iPhone and see if the issue still persists.
Apple's lightning cable has certain specific details described in the screenshot below. Try not to use any other or local and cheap cable to connect your iPhone to iTunes via your PC.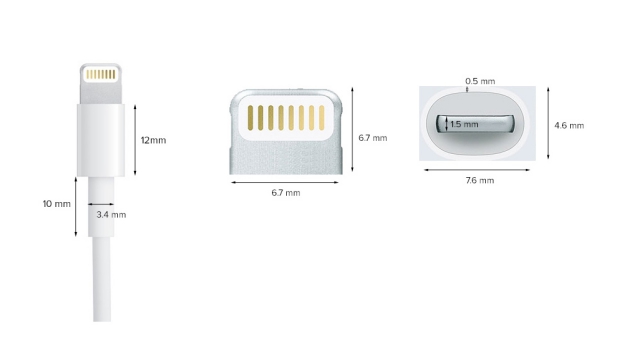 Part 4: Try to restore iPhone on another computer
You can also try to restore your iPhone on another computer because there might be a chance that your computer does not support iTunes and its operations. For example, a 64 bit iTunes will not work on a 32 bit PC. In such a case, download the latest and appropriate version of iTunes on a different computer and install it by logging in with your Apple ID and password. Connect your iPhone to this computer and try to restore it again.
Part 5: Restore iPhone in DFU mode to fix iPhone error 56
Restoring iPhone in DFU Mode to fix iPhone error 56 is also an option. DFU Mode, better known as Device Firmware Upgrade Mode, using iTunes, is bound to solve the issue because it can restore the iPhone more thoroughly. Since it will restore your iPhone and erase everything on your device, it's better to backup your iPhone beforehand.
For our readers, here is the step-by-step instruction in order to fix error 56 iPhone 6:
1. Firstly, connect your iPhone to your PC using a lightening cable.
2. Now boot your iPhone in DFU Mode. To do this, just press the Power On/Off and Home button together for 8-10 seconds. Now Release the Power On/Off button only. Once iTunes identifies your iPhone in DFU Mode/ Recovery Mode, release the Home button as well.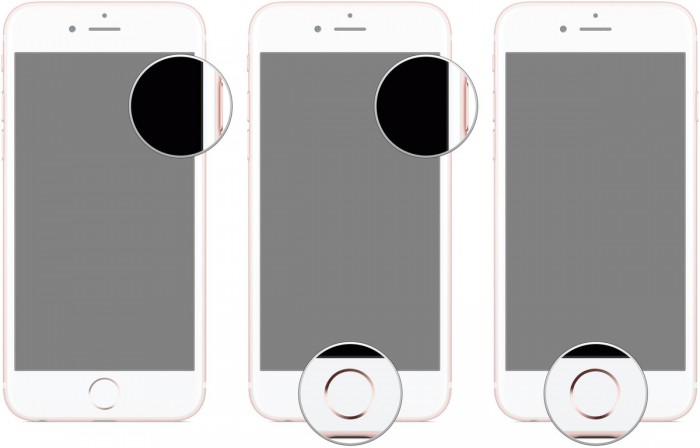 3. You will see a pop-up on the iTunes interface and your iPhone's screen will turn black as shown below. Click on "Ok" and move on.
Finally, click on "Restore iPhone" at iTunes and wait for the process to get over.
Note: You will not see any error message on the iTunes screen while the restoration process is on.
iTunes error 56 iPhone 6 is not a complicated issue and can be dealt with ease if you analyze the problem and take the necessary steps to fix it yourself. The methods given above are amongst the best techniques to tackle error 56, so go ahead and try them now to update/restore your iPhone without any difficulty.
iPhone Error
iPhone Error List