An Error Occurred Installing iOS 11? Here's The Real Fix!
Are you trying to download and install the new iOS 13 version but it gives you a problem while updating? Each time with the advent of a new Apple operating system, the update or restore has brought annoying bugs to users before, during or even after the update. If you have been one of those affected, we will teach you how to fix iOS 13 problems. In this article, we will guide you with some solutions if you have faced that an error occurred downloading iOS 13 in your device.
Part 1: Why Error Occurs When Installing iOS 13?
When you update your device, you expect to get good things right? But there may be the time when just the opposite happens. Just like in case of iOS 13, the latest update of Apple's operating system. With the arrival of iOS 13, problems have been detected during downloading since many users updated their iPhone and iPad to the new edition of iOS at the same time creating a massive traffic. Another reason could be due to the weak internet signal that makes the download slow. Users have also noticed a problem with internal memory, problems with some applications, etc.
Keep reading our article to know the solutions for how to fix an error occurred in downloading iOS 13.
Part 2: 6 Common Solutions to Fix iOS 13 Update Errors
We recommend you to read these 6 common solutions to fix iOS 13 updates in case an error occurred installing iOS 13.
Solution 1. Reset the App Store
After you download and install the iOS 13 version, you may have problems trying to connect with the App Store. It probably does not open, it suddenly closes or does not permit to download apps. Proceed to check the possible solutions:
Activate the App Store under Mobile Data. Now, go to Settings>iTunes Store and App Store>Enable Mobile Data.
Another option is activated Automatic Settings of date and time, for this, go to Settings>General>Date and Time> Enable Automatic Settings.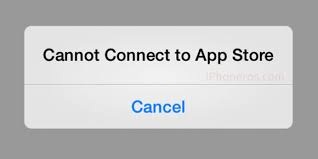 Solution 2. Restart the device
One of the easiest solutions sometimes is just turning off and on again the device and start all again. Sometimes the mobile stuck for a long time because Apple cannot process many update requests in a period of time. Let's try this in case an error occurred installing iOS 13:
The moment you receive a message saying Software Update Failed, tap the Close option.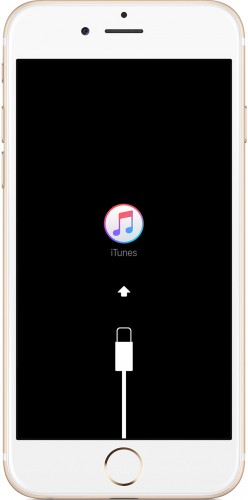 Now proceed to turn off your device and let it rest for at least 10 minutes before turning it on again.
After 10 minutes, turn on the device and wait until seeing the Apple logo. Proceed to install the firmware again.
Solution 3. Check your Internet connection
If you are facing with an error occurred downloading iOS 13 because maybe, your device is not receiving a good signal at the moment to install the update. We recommend to verify the Internet connection following the next tips:
First, check the router and confirm that it is working. Proceed to turn it off and let it rest for at least 15 minutes.
After this time, turn the router on again and connect your device to the Internet network.
When you see your device is connected, go to Settings>General>Update software and try to install the firmware again.
Solution 4. Update your iOS device with iTunes
If your problem persists, you can try with this method to try to solve this update error. You can download and update the new iOS version through iTunes following the next easy steps:
Download the latest version of iTunes on your PC.
When it is ready, connect your device to the computer using a USB cable.
Once in iTunes, click on Resume and in the next screen that it will show you, select Verify Updates then click on Update to complete the process.
Solution 5. Download manually the Firmware
Try to download the IPSW file to help download the latest firmware. Follow the steps to know how to do it:
Download the IPSW file to your computer depending on the iOS model device you have.
Connect your mobile phone to the computer with the USB cable and iTunes will recognize it. Click on Resume.
If you have Windows, press Shift and if you have Mac press Option and then select the Restore iPad/iPhone tab. This step will help you to go to the IPSW file.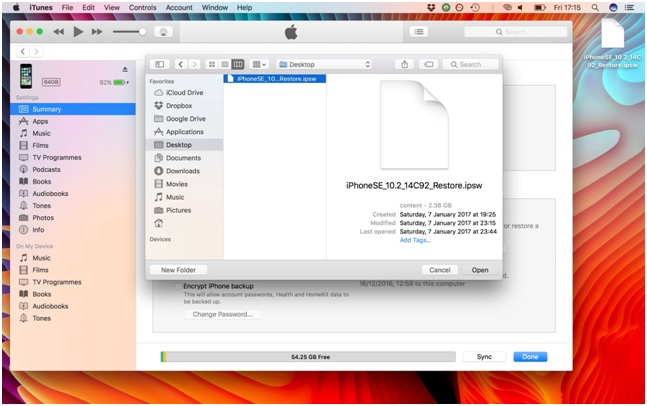 Wait until the process finish then you can avoid seeing an error occurred installing iOS 13
Solution 6. Reset the Siri
Many iOS users have experienced with Siri problems also. To solve this problem you can:
Go to Settings>Siri and check it be enabled.
Turn off the Siri options and Hey Siri and restart your device. Proceed to turn on the mobile again and connect Hey Siri once again.
Try to restart from Settings>General>Restart>All the configurations.
Part 3: Fix iOS 13 Update Error with dr.fone - iOS System Recovery
Here we recommend dr.fone toolkit - iOS System Recovery to fix iOS 13 update error. dr.fone is a software that allows you to fix various iOS problems when the device is not working. This program will also update the phone to iOS 13 when fixing iPhone issues.
Fix iPhone system error without data loss.
Only fix your iOS to normal, no data loss at all.
Fix various iOS system issues stuck in recovery mode, white Apple logo, black screen, looping on start, etc.
Fixes other iPhone error and iTunes errors, such as iTunes error 4013, error 14, iTunes error 27,iTunes error 9 and more.
Works for all models of iPhone, iPad and iPod touch.
Fully compatible with the latest iOS 13.
3981454 people have downloaded it
Follow the guide to fix an error occurred downloading iOS 13.
Step 1: To start, it is necessary to download dr. fone toolkit to your computer, install it, launch it and open it. Later, proceed to select System Recovery from its main window.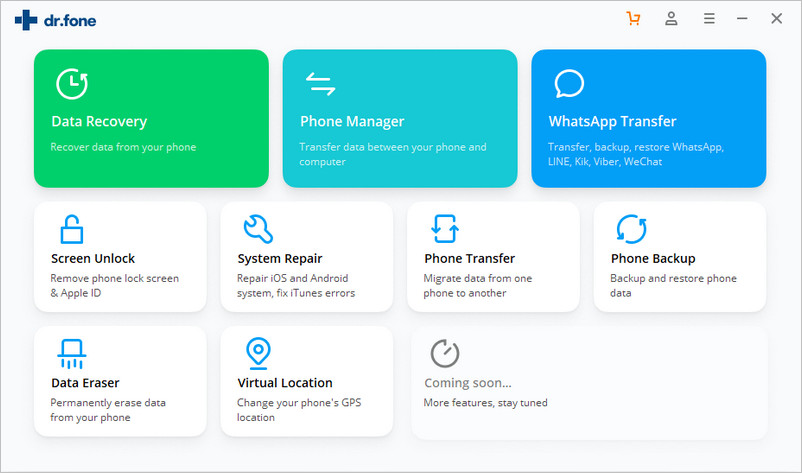 Step 2: With a USB cable, connect your device to the computer. The software will recognize your mobile and then click on "Start" to continue.
Step 3: You will receive instructions because it is necessary to put the mobile to the Device Firmware Update mode(DFU). For this, hold the Power and Home button at the same time for 10 seconds and after this just hold the Home button till your device enters into DFU mode.
Step 4: The interface will ask you to provide information related to your device such as model, phone number, etc. for then download its firmware. After this requirement, do Click on the Download button.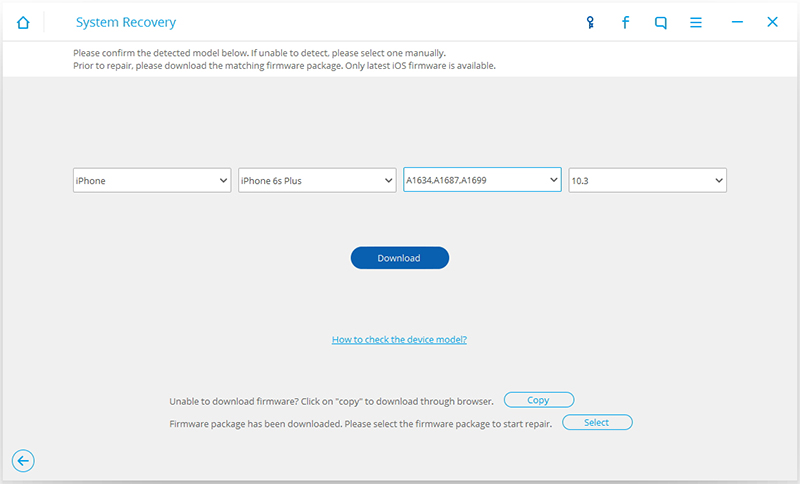 Step 5: Now is time to wait until the application download the firmware of your device to fix it.
Step 6: When the downloading has finished, the application will start repairing your iOS device.
Step 7: In this last step, your device will be restarted into normal mode after fixing its issue. If you don't get desired results, then you can click on the Try again button to repeat the process.
After following the above steps, you would be able to update your iOS systems without an error occurred installing iOS 13.
The new version of iOS 13 brings us many surprises such as receiving a notification saying "Error updating the software. However, as we saw above, the error downloading iOS 13 " and can be for different reasons. Thus we recommend dr. fone toolkit to solve all kinds of problems brought by this new iOS 13 system.
iOS 11
iOS 11 Tips

iOS 11 Troubleshootings

iOS 11 HEIF