First of all, there is no need to be worried when a DLL fails to register – No matter how complex your computer is, and it is still possible to find some ways to solve your problem. Let's take a quick review of DLL (Stands for Dynamic Link Library), which is a collection of files that contains modest amounts of codes as well as other info. The DLL files incorporate information that can be utilized by other applications.
As a result of their relevance, DLL files become the major target of computer or laptop viruses and spywares. If a single DLL file is infected or corrupted, then it will infect the functioning of many plans. A corrupted DLL file can be reused by registering it once more. DLL files contain the important data which helps in communication among any application or hardware you've along with your running method. For that reason it is very critical that you have correct knowledge on how to register a DLL file.
1

Two Ways to Register DLL Files

Several of DLL files are self registered without any human intervention. They contain data which allows them to register on their own automatically. This is the simplest method of registering a DLL file as you don't need to do it manually. Get administrator rights of your PC to permit self registration, and DLL files can be effortlessly accessed anytime.

The other way is to register manually. Regardless of whether you are the administrator or not, you are able to perform it. At first, you need to flip on your computer or laptop and load your running technique. After you start your PC, go to start off tab and open the run box. Then you may input the command to tell PC to register a DLL file. The syntax from the command is regsvr32/filename.dll. In the spot of route, input the location of one's file and insert the filename. Now run the command. Immediately you'll receive a confirmation message to state that the necessary DLL file continues to be registered effectively.
2

How to Fix DLL Files When They Fails to Register

When you are unable to register the DLL files, you may easily fix them with a Windows registry maintenance program. The software specializes on checking your computer and fixing various Windows problems including "bad" DLL files.

Instead of paying hundreds for a technician, or managing by ourselves to remove the irritating error of DLL registering, it's so amazing that these tools can easily help us resolve the problems, especially for the un-experienced users. As we know, Windows will have constant problems if it is forced to run without a functional and undamaged registry. With the help of such programs, you are able to keep optimizing your registry and improving your PC.
3

Recover Lost Data Caused by Register DLL Error

When failing to fix the register DLL error, it often cuased data loss on your hard drive, and it`s also possible that some files/data on PC are accidentally deleted or formatted during the process of fixing this issue. Under these circumstances, you`ll probably need a hard drive data recovery tool to make sure no important photo, video, email or document files get lost because of the MBR errors.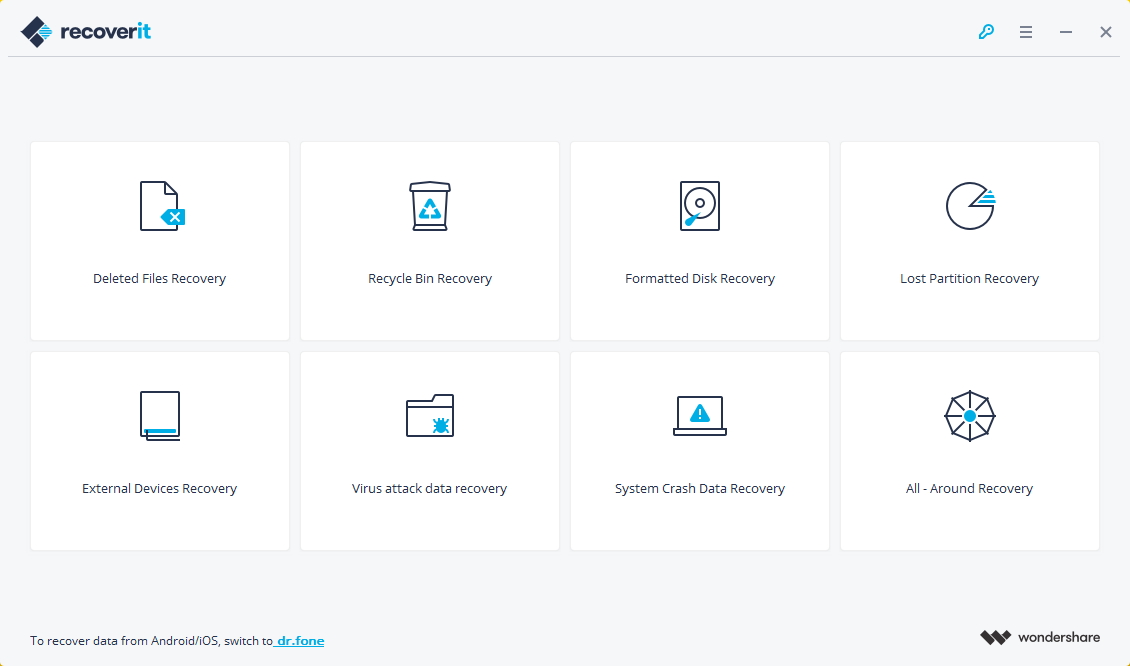 Recover lost or deleted files, photos, audio, music, emails from any storage device effectively, safely and completely.
Supports data recovery from recycle bin, hard drive, memory card, flash drive, digital camera and camcorders.
Supports to recover data for sudden deletion, formatting, hard drive corruption, virus attack, system crash under different situations.
Security Verified, people have downloaded it
Free download and install the Windows version of the hard drive data recovery tool. Its Mac version can also help Mac users to recover deleted files caused by different scenarios. Now, follow the stepwise guide below to perform hard drive data recovery on your computer.
Step 1 Select the data recovery mode
To recover lost, deleted or formatted data from your hard drive, please choose "Deleted Files Recovery" to get started.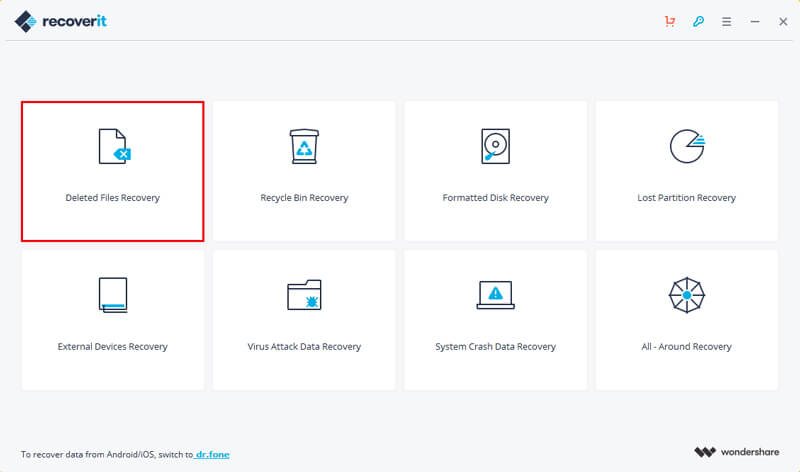 Step 2 Select the hard drive
Then a list of hard disks will be shown. Choose the disk where your data gets lost, and click on "Start" to go on.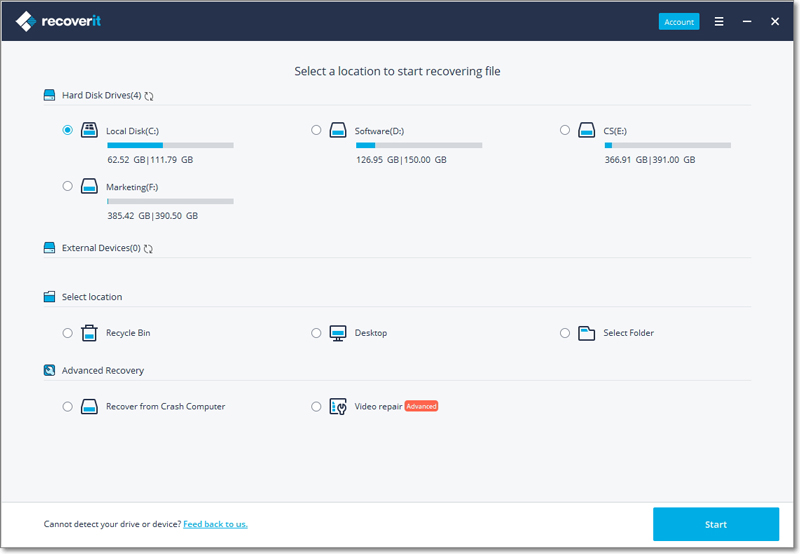 Step 3 Scan your hard disk
The program will start a quick scan on your disk for lost files. After it, if you find your wanted files nowhere, please turn to "All-Around Recovery" mode for more files while with longer time.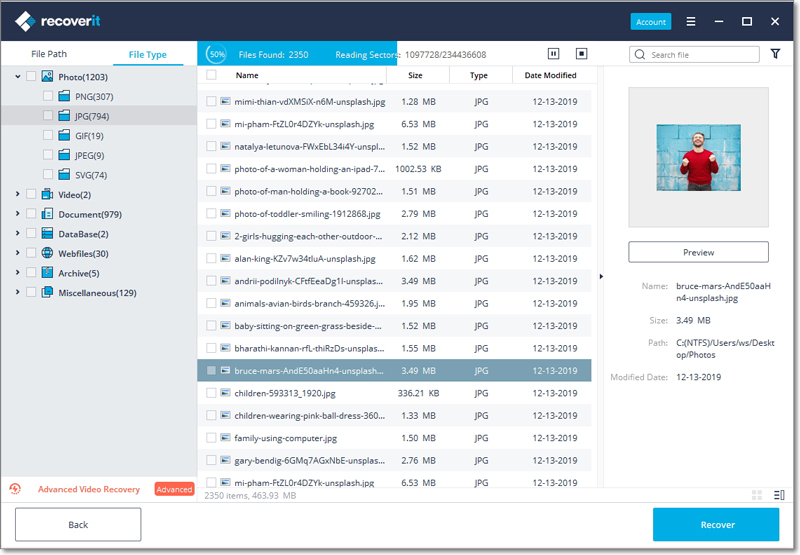 Step 4 Recover your lost files
Once the scan finishes, quite a few files will be displayed. You can preview the recoverable files, choose the wanted ones and click on "Recover" to retrieve your data back.
Note: Please do not save your recovered files on the original hard drive to avoid data being overwitten.
Computer Troubleshooting
Win System Crash

Windows Tips

Computer Problems

Blue Screen Errors