Google has recently come up with a dedicated tool that will make it easier for you to manage your data. The Google Backup and Sync application functions for both, Google Drive and Google Photos. With it, you can take a backup of your entire system or can simply select folders for Google Drive backup. If you are also new to this, then don't worry. In this informative post, we will teach you how to setup Google Drive auto backup, so that you can make the most of it in no time.
Part 1: What is Google Backup and Sync?
Are you tired of losing your important data files? Never have the same experience by using Google's latest offering. With the help of Google Backup & Sync, you can easily keep your content safe. At the same time, you can sync it with numerous devices for an easy access. Even though there is already an option for Google Drive backup, the tech giant has taken a huge leap with its new update.
To start with, you can download the Google Photos or Google Drive. Ideally, you will get the identical app from both the sources. All you need is a Google account to get things started. Not just to upload pictures, you can make an entire backup of your system on it. By default, Google provides a free space of 15 GB to every user. Later, it can be expanded to meet your requirements. For instance, you can get space of 100 GB a year for $19.99 or can go big with 1 TB space a year for $99.99.

In a nutshell, Google Backup and Sync is a combination of Google Drive and Google Photos. There is no need to use two separate apps, as you can do it all with a single tool. Though, it is missing an easy way to restore the backup. Users still need to manually restore their content, which appears as its pitfall.
Part 2: Backup your Computer with Google Backup and Sync
Now when you know how Google Backup and Sync tool functions, you can simply take its assistance to keep your data safe. Nevertheless, you need to set up Google Drive auto backup on your Windows or Mac beforehand. It can be done by following a few simple instructions. To perform Google Drive backup using this brand new tool, follow these easy steps:
Step 1: Download the Google Backup & Sync tool
Needless to say, in order to perform Google Drive auto backup, you need to install the tool on your system. Simply visit the Google Drive homepage and choose to download it on your local storage. Agree to the terms and conditions of the pop-up message to initiate the download.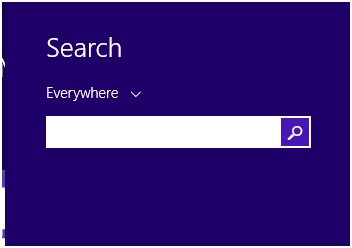 Step 2: Sign-in with your Google account credentials
Follow the on-screen instructions to install the application. Once it is done, you will get an interface like this. Now, using your Google credentials, sign-in to your account. You can either use the credentials of your existing account or create a new account to keep your backup separate from the rest of your data.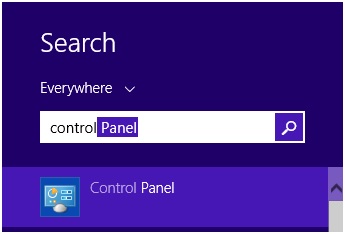 Step 3: Select the data you wish to backup
From the next window, you need to pick the kind of data you wish to backup on Google Backup and Sync. Here's how the menu will look like on a Mac. You can simply check folders or click on the "Choose Folder" button to add the data of your choice. This will let you handpick the kind of data that you want to backup.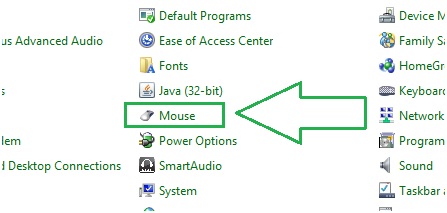 Additionally, you can also select the quality of photos and videos that you are going to upload. You can either choose the high quality or keep the original quality. You can also choose to upload photos and videos to Google Photos from here. Once you have made your selection, click on the "Next" button.
Step 4: Sync Google Drive
After picking the folders you want to backup on the Drive, you can also choose how you wish to sync your data. This can be done by enabling the option of "Sync My Drive to this computer". Also, you can choose to sync everything or the selected folders from here. Click on the "Start" button to initiate the Google Drive backup process.

Step 5: Review the backup
Sit back and relax as Google Backup and Sync will start taking a backup of your data. You will get its icon on your desktop from where you can access the drive anytime you want. You can also view the progress of the backup operation from the on-screen indicator.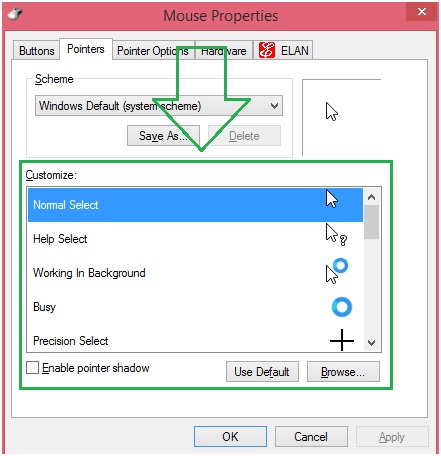 Once the backup process is completed, you can visit the drive and review your data. Under the "Computer" tab, you can see the system that is in sync with the drive. Since your files are synced, they will automatically be duplicated on the cloud as well.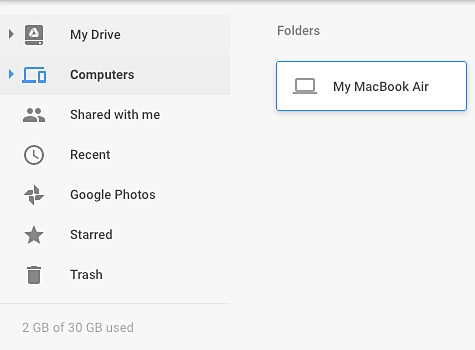 Part 3: Tips for using Google Backup and Sync
In order to make the most out of Google Backup and Sync tool, follow these simple tips and tricks.
Selecting "High Quality" will give you free space
While uploading photos, users get an option to pick between high and original quality. By selecting high quality, you will get free unlimited space on the Drive. This will let you upload as many photos as you want and that too without spending a dime.
Remember syncing is a two-way street
Since Google Drive auto backup syncs your device with the cloud, all the changes are reflected on it immediately. Most of the users tend to forget and simply considers it as a tool to backup content. Since syncing works in both ways, you should be extra cautious while managing your data.
Manage your space wisely
If you don't want to buy extra space, then keep a strict eye on your Google Drive storage. Keep deleting the files that you no longer need in a timely manner. Also, instead of taking a backup of the whole system, pick the folders you wish to save. This will let you manage your storage easily.
Go ahead and give Google Backup and Sync tool a try. By enabling the Google Drive auto backup feature, you are sure to keep your important data safe. It is an excellent tool that will certainly help you save the day during an unforeseen situation. If you need some information about data backup to different safe locations like external hard drive, Cloud and CD/DVD, you can also have a try on AOMEI Backupper Professional, an all-in-one backup solution.
AOMEI Backupper Professional - Backup Computer Data with Different Backup Modes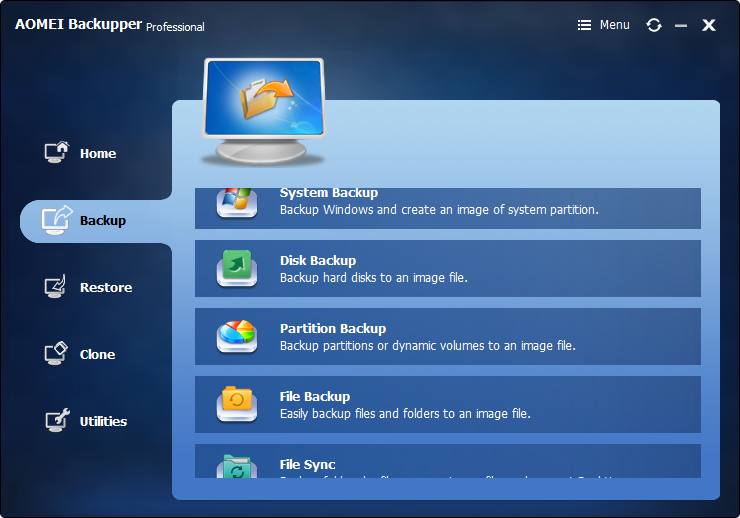 Allows you to take automatic, full, incremental and differential backups of system, disk, partition and files.
Supports system restore, disk restore, dissimilar hardware restore, partition restore and selective file restore.
Supports disk clone, partition/volume clone, flexible clone, system clone and command line clone.
Can schedule file sync for real-time data backup to internal hard disks and external hard drives.
Offers additional essential utilities - PXE boot tool, merge backup images, encrypt image, etc.
Supports Windows 10, Windows 8.1/8, Windows 7, Vista, and XP (all editions, 32/64-bit)
Computer Data Recovery
Data&File recovery

Windows PE

System problems

PC Errors