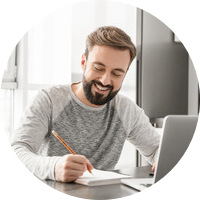 David Darlington
staff Editor
Chief Programmer of Wondershare;
15-year experience in consumer software development;
Have 22 national invention patents;
Co-Writer of "Encryption And Decryption".
Experience & Education
Speciality
David is Chief Programmer of Wondershare and joined the company in December 2004. He grows up from junior technical engineer to chief programmer within 15 years. David also holds executive roles as the Chief Technical for DRP(The Data Recovery Department of Wondershare Technology). David has worked aggressively to optimize, and ultimately develop the data recovery software. He also spares some time to write some popular science articles on data recovery technology.
Education
David received his Bachelor's degree in Computer Science and Engineering from The Hong Kong University of Science and Technology.
Field
David has more than 15 years' experience in consumer software development.
David dedicated to the study of data recovery technology, in the software development and optimization has become highly literate, and have 22 national invention patents.
David is the co-writer of "Encryption And Decryption".
David also take charge of the Cloud Computing Technology development in Wondershare, including iCloud and Google Cloud.
Life
David loves to play badminton in his spare time. He is also selected as the manager of Wondershare Badminton Association. David is also a dad of two lovely daughters. He loves cooking for his family in weekends.