7-Data Android Recovery Software
Losing data on your Android devices in never a good situation to be in. Our devices carry so much sensitive information that is relevant to everyday life that we need to be cautious about how we use the devices. Backups can be effective in helping you keep all the data on your device safe but sometimes even this isn't enough.
What do you do when you accidentally lose some of the data on your device? In this case you need recovery software that is effective enough to help you get your files back. 7-Data android recovery software is just one of the many recovery software in the market.
In this article, we are going to take an in-depth look at 7-Data android recovery software, how it works and the ratings and reviews it has gotten. We will also look at another effective alternative to 7-Data android recovery software.
Part 1. 7-Data Android Recovery Software
7-Data Recovery is an application that is designed to aid data recovery in Android devices. It can also be used to recover data from SD cards that are used in Android devices. It is useful in the recovery of data such as photos, video, audio, emails, documents and other files from a number of Android devices. It is a do-it yourself solution to help you easily get back your lost data.
Part 2. Reviews of 7-Data Android Recovery Software
The perfect measure for any kind of software is usually the reviews it will get from some of the top tech websites in the world. We have compiled a few of 7-Data Android Recovery Software's reviews to see how well it does.
1. PC Advisor's review
PC Advisor is one of the top websites for tech-related news stories. They also take the time to test and review software in the market. In their review of 7-Data, they conclude that the recovery suit is expensive as compared to the others in the market. Despite the price, PC Advisor says that it didn't work quite as expected. They however say that its core undelete feature is relatively easy to use.
2. CNET User Reviews
CNET is also another reliable source for reviews on any software product. At CNET, 7-Data Android Recovery doesn't do too well. There are only 2 user reviews which only add up to less than 2 stars. The fact that there are so few user reviews could be a red flag but it could also mean that most people don't find this software that effective.
3. Softonic Review
Softonic is another site that allows users to rate software products. On this site 7-Data Android Recovery could only manage 2.5 stars from 42 reviews. This is also an indication that most people didn't find the software effective.
4. Download 3k Review
A detailed review of the 7-Data Android Recovery software on Download 3k gave the software a 5 star rating. The review is detailed which means that the editorial reviewer did take a lot into consideration before giving the review but there are no user reviews on the site to counter the editorial review.
5. Software.Informer Review
Software.informer gives this software an editorial rating of 4 stars which is matched by the user rating of 4 stars. It seems that on this site, people who have used 7-Data Recovery software agree that it is definitely worth a try. The overall score the software gets from the site is 3.8 out of a possible 10.
Another great way to measure the effectiveness of any software is by looking at its pros and cons. You only purchase it if the pros far outweigh the cons. Let's look at some of the pros and cons of 7-Data Android Recovery software.
Pros
Allows users to preview the contents of Android devices before recovery
Recovers a wide range of files including audio, video, pictures and other files
Can recover files in different formats including JPG, PNG, GIF and PSD among others
Can also recover files from sd cards
Is very easy to use
Cons
Can be slow and ineffective at times
Doesn't recover application data such as WhatsApp messages
It is a little bit expensive
Part 3. Alternative to 7-Data Android Recovery Software
If the Cons of using 7-Data are a deal breaker for you, we have an alternative that offers all the benefits that we have seen with 7-Data as well as a whole host of other additional features. This is Wondershare Dr fone for Android. It has been dubbed the World's 1st Android data recovery for smartphones and tablets.
World's 1st Android smartphone and tablet recovery software.
Recover Samsung data by scanning your Android phone & tablet directly.
Preview and selectively recover what you want from your Android phone & tablet.
Supports various file types, including WhatsApp,Messages & Contacts & Photos & Videos & Audio & Document.
Supports 6000+ Android device models & various Android OS.
3981454 people have downloaded it
How to use Wondershare dr.fone for Android
Let's see just how easy it is to use Wondershare dr.fone for Android to recover lost data on your Android device.
Assuming that you have downloaded and installed dr.fone on your computer, these simple steps show you how to use it to recover lost files.
Step 1: Launch dr.fone on your computer and then connect your Android device to the PC using USB cables.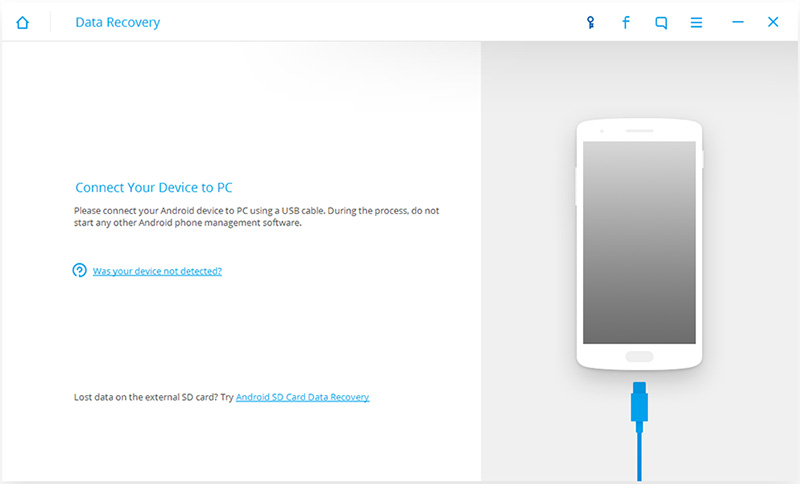 Step 2: Enable USB debugging. You do this so as to allow dr.fone recognize your device. Simply follow the simple steps in the next window to enable USB debugging.
Step 3: In this next step, you will need to choose the type of files you want scanned. Choose the files you have lost and then click on "Next" to continue.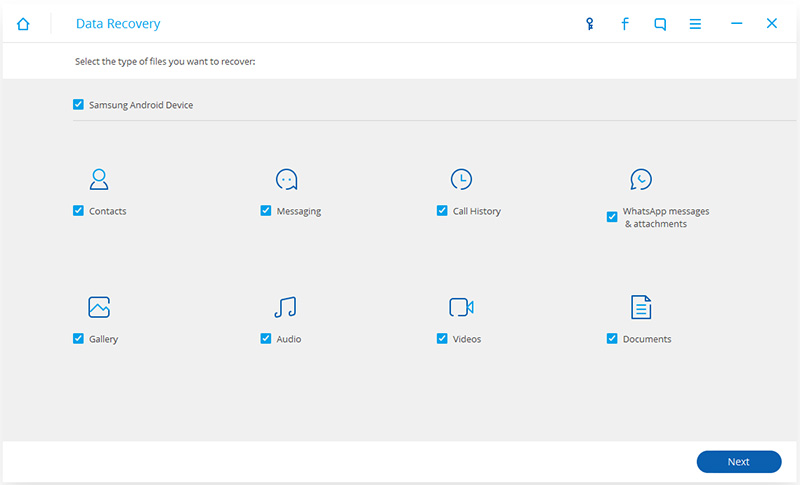 Step 4: A popup window will appear where you will be required to select the scanning mode. Choose the standard mode if you want to reduce the time it takes to scan. Choose the advanced mode if you want dr.fone to dig deeper.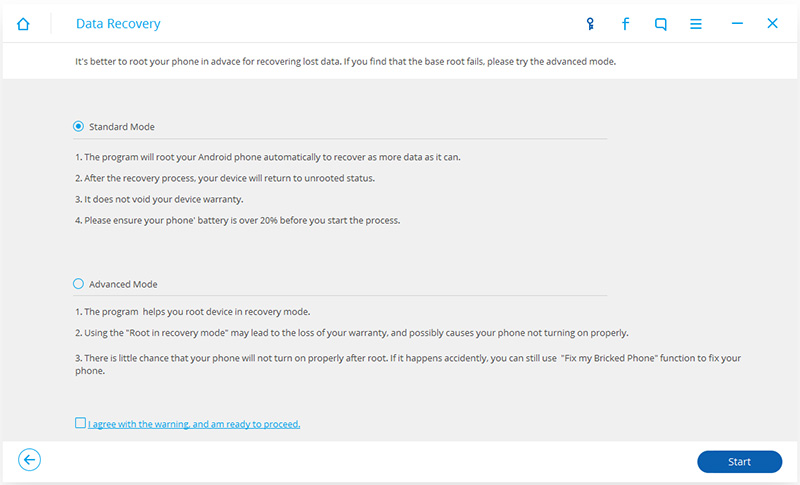 Step 7: Finally, preview and select the individual files you want to recover and then click on "Recover"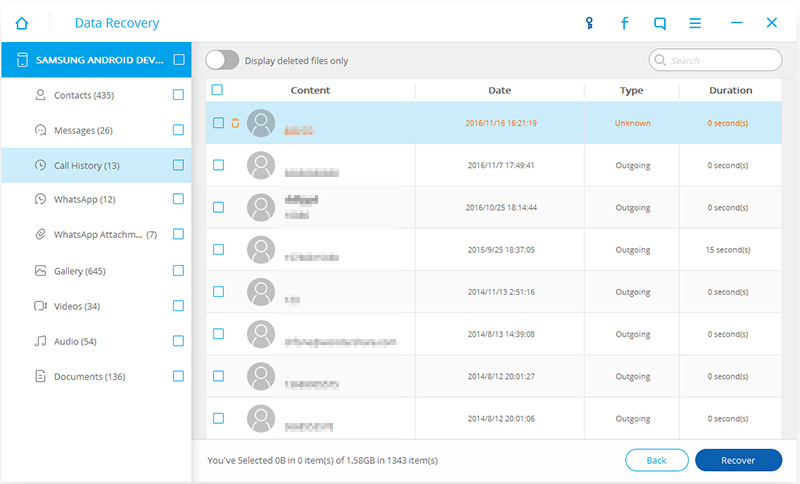 Wondershare dr.fone for Android offers a great alternative to 7-Data Android Recovery software and other recovery tools because of the many additional features it comes with. It is also fast, reliable and supports more Android devices than any other Android data recovery tool in the market
Android Data Recovery
1 Recover Android File

2 Recover Android Media

3. Android Data Recovery Alternatives