Controllers for Your Smartphone: Best Android Game Controller
Playing games on a touch screen can be complex and annoying. While being able to whisk out your Android phone and creep in a little absolute fantasy on your lunch break is excellent, having no tangible reaction can mortify the experience. Cheerfully, there are a pack of controllers that can effortlessly attach with your Android device and you can play games in no time.
A game controller is a gadget used with games or amusement systems to grant input to a video game, usually to manage an object in the game. A controller is generally linked to a computer by means of a cable or string. Input devices that have been categorized as game controllers contain mice, gamepads, keyboards, joysticks, etc. Particular purpose devices, such as light guns for shooting games and steering wheels for driving games, are also one of the game controllers. Game controllers have been intended and enhanced over the years to be as user welcoming as probable.
Top 10 Android Game Controllers
Price: $49.99
It is one the best Android game controllers. Steel Series crafts a few fine gaming accessories, comprising the Status Wireless Gaming Controller. This powerful accessory functions with iOS gadgets and mobile games that are controller-enabled. It utilizes Bluetooth 2.1 to couple up with your phone and is supposed to last ten hours per charge. Placed out a bit like an Xbox controller should also be well-known.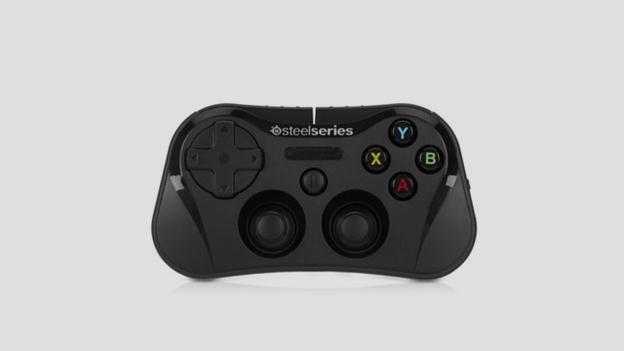 Price: $79.90
The Phonejoy Controller is planned to modify your phone into a game controller. In addition to the wisely laid out buttons, which are divided into two sections separated by your Android or iOS device, its part appears and is relatively well priced. Pricier packages put in more connectors such as a 3.5mm audio adapter.
Price: $25.90
This Android game controllers is one of the most wanted and popular game controllers ever. This controller has an optimized HID protocol for the popular tegra Android games, which is the characteristic that crafts it one of the finest Bluetooth game controllers. This controller has two thumb sticks, buttons, directional pad and two triggers. This Android game controller has the quality of easily controlling the games. This game controller also includes an app which has an ability to download game profiles with previous titles.
Price: $59.99
This is an understated-looking controller that has buttons in all the accurate places. It can be placed in pocket too, so that you can carry it around with no trouble. It appears in a variety of colors, has an in-built rechargeable battery and a reasonable price tag. This android game controller is used on many platforms.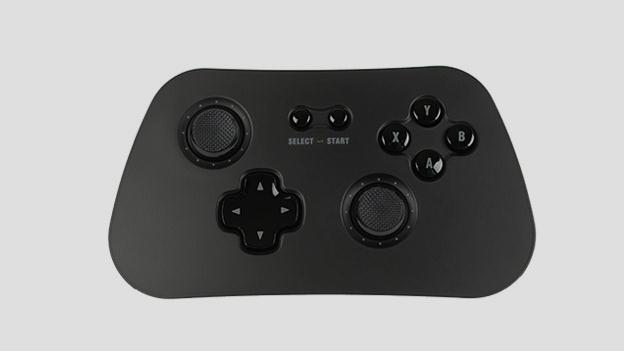 Price: $19.08
This Android game controller is neat because it permits you to make use of a controller you may have already. You only have to spend $19.95 dollars in order to grab this amazing game controller with finest abilities.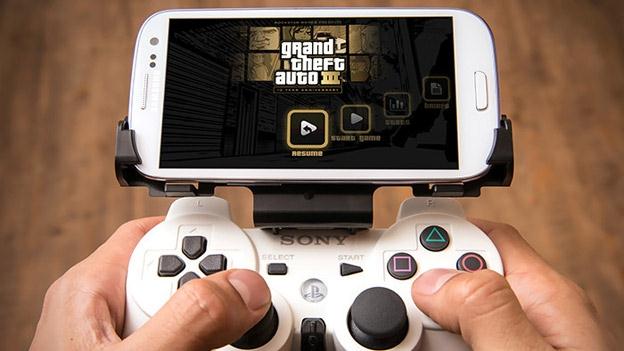 6. iControlPad 2
Price: $75
This Android game controller can be recharged and it has four diverse action modes for Android counting keyboard, mouse, joystick and combination. This iCnotrolIPad displays all the buttons and generates you are familiar to counting directional buttons, two thumb pads and triggers. It also displays a solid maintenance bracket that moves up from the back of the controller to firmly clutch your phone over the unit. It features comfy rubber clasp on the side. iControlPad also has a USB charging cable so do not worry that your batteries will expire on the path. This game controller also posses 55 key keyboard with shoulder buttons and high quality Dpad. It also works as standard HID. If you charge this Android game controller once it would last till 14 hours.
7. Gametel Bluetooth Controller
Price: $50
This Android and iOS game Controller utilizes a spring-loaded compress to keep your phone secure while you craft use of the directional-pad and other material buttons. It utilizes a Bluetooth link to join up and a micro USB to charge. It works with both Android and iOS devices.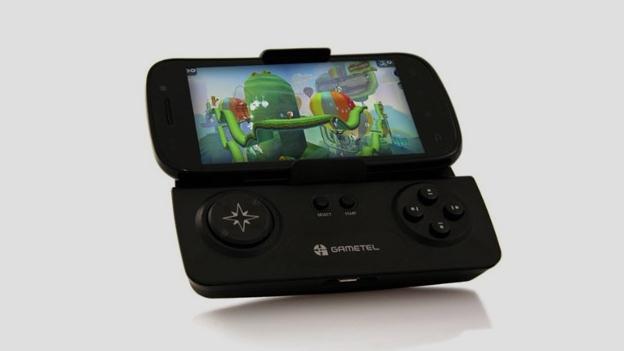 8. Joypad Game Console
Price: Free
This is officially an app, but a witty one. It alters your phone into a controller so you have a great deal of larger buttons to push while playing a linked tablet. Best of all, it's free of cost so there's no cause to give this one a go except you hardly carry two gadgets with you at once. It is one of the best android game controllers.
9. Moga Moblile Gaming System
Price: $79.99
This is the most essential and popular controller for Android devices. This is one of the best Android Bluetooth game controllers. It utilizes 2 AAA batteries. This Android game controller has holder to clasp your phone tightly when you are gaming. Any cell phone with the width of 3.2 inches fits in this game controller. But as this game controller is accompanied with Bluetooth so you don't need to attach it with your phone. This Android game controller also works with tablets. This Android game Controller has batteries which can long up to 18 hours.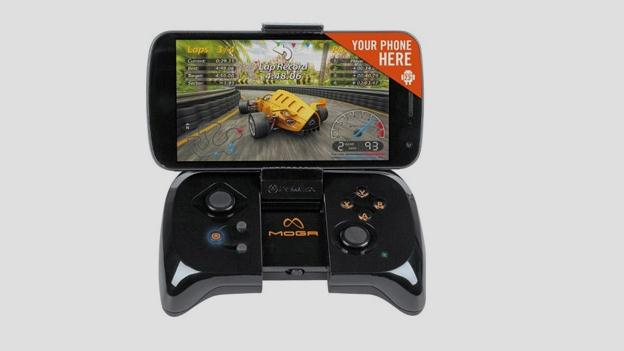 10. Joystick-It
Price: $5.88
This clever and best Android game controller is a little cheap accessory. It is mainly a thumb stick that sticks to your screen so you can get more accurateness in arcade classics. Make sure that display is dirt free before sticking and you ought to get rational mileage out of this little gadget. This Android gadget is one of the most wanted gadgets.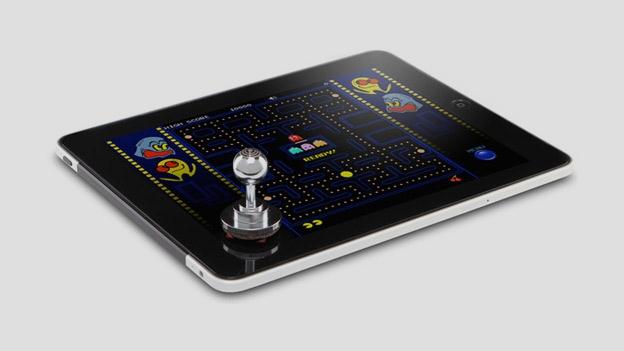 Top Android Games
1 Download Android Games

2 Android Game Controllers

3 Android Games Lists