Top 50 Android Multiplayer Games
Depending on what type of android multiplayer games interest you there is something for everyone, ranging from games that will last the length of your commute, to games that will have you engrossed so much so, that they will carry you away into another world entirely.
The list of android multiplayer games is constantly being updated, and it consists of games that are paid for and free. Such as GTA where you can while away your time mowing down pedestrians, shooting criminals and murdering people for money.
So here is a run-down of the top 50 free, and pay to play android multiplayer games, for you to take a look at.
List Top 50 Android Multiplayer Games
1. Asphalt Airbourne 8
Price: $0.79 - $79.99
This is the best arcade racing game. This series of racing car games has reached a new point. The stunts are intense and the dynamic performance is high speed. This driving experience has a new engine which is powered by a new standard in physics.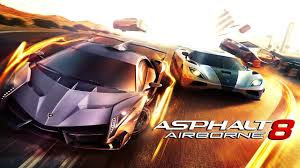 2. Let's Hit the Tables
Price:$0.58 - $150.00
If you love poker then you'll love this game. This live poker game is played against real live players all over the world. Register with your email address or Facebook account, and with over 25,000,000 players on Android it is no wonder that this game is so popular.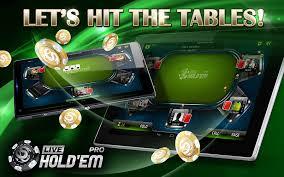 3. Fun Run
Price: $1.32 - $16.51
This multiplayer game is a real time online game. This Game is a real time game, where you play with anything up to four players, and all at the same time. You can choose to play with your friends or match yourself against complete strangers who are from across the world in this all round fun running game.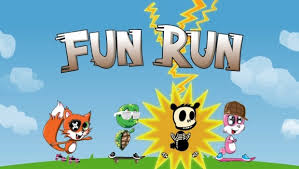 4. Pro Snooker 2015
Price:$3.49
This is a realistic game of pool or snooker. It is deemed one of the most realistic games to play on your mobile. Play pool and snooker in full 3D images, with environments that are rigid and textured. If you want the complete game package then this game for you no matter whether you are a serious player or not.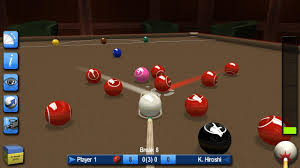 5. Real Boxing
Price: $0.53 - $69.99
This game is the best fighting experience you will find. The graphics are jaw dropping, and having a boxing career is the name of the game. You can win real prizes and the controls are very intuitive.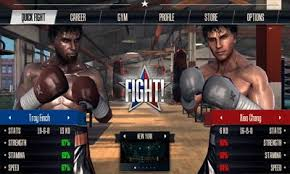 6. Modern Combat 4: Zero Hour
Price:$1.49 - $79.99
This game has been brought back for the smartphone. This game is action packed and has a whole new chapter for game players, to try their hand at. Avoid devastation on a global scale with a handful of elite trained soldiers. You must track down the leaders of the world and save them from a terrorist group.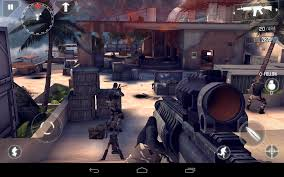 7. Dungeon Hunter 4
Price: $0.79 - $79.99
You fight demons for your kingdom and posses different powers along the way. There are 4 characters who you can do battle with. There are demons that you will need to fight, in multiplayer mode that is thrilling; there is also a death match mode as well. You will learn to upgrade your strength and skills, by fighting more and upgrading your weapons is also available.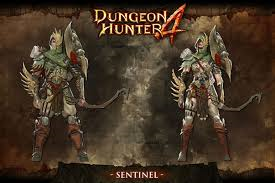 8. GT Racing 2
Price:$0.79 - $79.99
This game offers players a real car experience with some of the most prestigious cars. The journey is as true to life as a game can get. The driving level is unprecedented and is exciting whether you play in multiplayer or single player mode.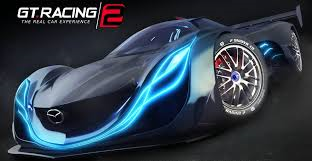 9. Iron Man 3
Price: $0.79 - $79.99
This action packed and fast paced game, is an endless runner. Tony Stark is now a peacekeeper but he still has to face threats from around the world, and Iron Man is the only one who can take care of them and the world.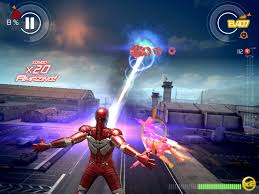 10. Real Racing 3
Price: $1.07 - $125.04
This game allows you to race anyone at any time and in any car. A stunning driving game that allows you to burn up the street. This game has a 22 car grid, which is continuously growing. The cars are detailed and there are over 100 of them for you to drive. There are leaderboards, ghost challenges, time trials and time shifted multiplayer technology which is innovative. This allows you to race anytime, anywhere and anyone.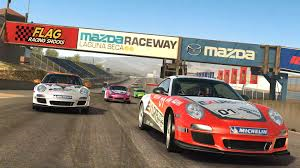 11. Dr Driving
Price: $1.25 - $6.29
This unique driving game will get you points but you must drive well to get them. You must not race and you must not drive as if you were in GTA. This game is all about driving correctly and properly. The main aim of the game is to beat the game. There are leaderboards and achievements for you to crack.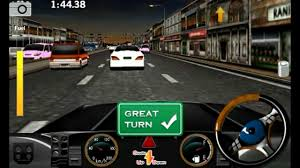 12. Racers Vs Cops
Price: $0.66 - $5.76
You can either be a cop creating damage to racers or you can be a racer. Not only do you get the chance to be in hot pursuit of a racer, but you also get the chance to be the racer, in this high speed chase game. If you hit a racer then you will get high points and also if you pursue them. The multiplayer mode enables you to race with other drivers to see who the best highway driver is.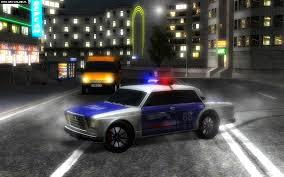 13. Ninja Chicken Race
Price: $0.59 - $23.00
Prove that Ninja Chicken is the fastest runner, by pitting yourself against other racers in this platform game that is cute and fun. Find yourself in the land of the dinosaurs, and watch out for the witches flying about.
14. Eternity Warriors2
Price: $0.99 - $77.99
This game is played in the North of Udar, where you will fight demons who have been putting all their powers together within a group of towers. The land has been torn apart since the first war and now they threaten to try and do the same thing again. As the Eternity Warriors you will need to fight the demons and stop the war from happening again.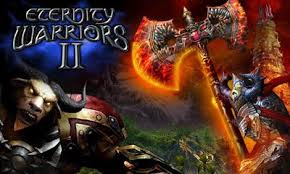 15. Hell Fire: the Summoning
Price: $0.89 - $99.99
The gate between the demons realm and ours has been unlocked, and their aim to bring havoc to our peaceful lands. You are a gate hunter and the dimensional rifts need to be destroyed, so you have to stop the forces of Hell Fire before it's too late. Now it is down to you to try and close the gates of hell.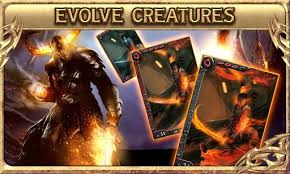 16. Ice Age Village
Price: $0.79 - $79.99
There is a crack in the Earth's crust and now the animals need to find a place of safety. So the only option is to build a new village for all their friends. Diego, Sid, Manny and Ellie face this challenge as they encounter surprises and fun along the way.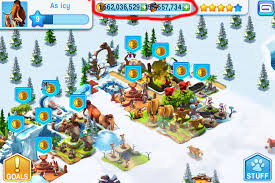 17. Ingress
Price: Free
This reality strategy game does not take place on the screen, it happens in the real world. There are landmarks across the world that you must take or defend in this game, and now all you have to do is decide if you want to be part of the resistance or part of the Enlightened.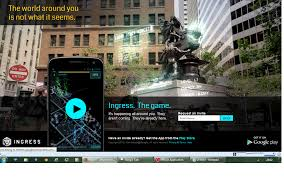 18. Clash of Clans
Price: $3.99 - $79.99
This game is all about strategy, build your village, raise your army and then take on your opponents. Clash of Clans is a multiplayer game where you attack your foes and they attack you, and with plenty of weapons to choose from you will never be short of ways to destroy your opposition. Stop the raiders and battle millions of other players.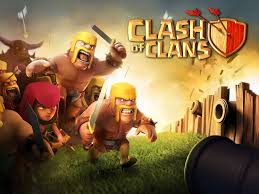 19. Minecraft: Pocket Edition
Price: $0.79
This game includes creative and survival modes, with caves, villages and infinite worlds to discover. Explore the world as you create and craft it with building blocks. If you have the time and battery you can enjoy playing Minecraft while on the move.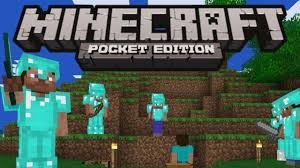 20. Modern Combat 5: Blackout
Price: $0.79 - $79.99
This FPS shooter game is filled with action as this latest installment takes shooting games to the next level. Invite your friends or create a squad and test either your individual or team skills against other players. This dynamic warfare game will keep you entertained where giving up is not an option.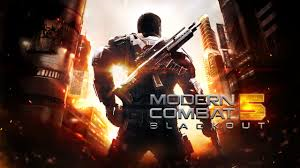 21. NBA JAM
Price: Free
Play with all your favourite NBA stars as you jam together in this high flying basketball game. If you have a favourite team or star then here is your chance to play side by side with them, and with 30 NBA teams to choose from playing basketball has just got even more exciting.
22. Order & Chaos Online
Price: $1.49 - $79.99
Thousands of players are enjoying this new experience, they are teaming up with their friends to take part in quests, whilst exploring this fantasy world at the same time. Take your guild on an adventure as you achieve feats that only a hero can achieve, and put yourself on the leaderboard.
23. Osmos HD
Price: $1.99
This fantastic game is a combination of survival, physics and eating other players. In order to survive you must grow by absorbing other smaller organisms. But there are other larger predators that will want to eat you up as well. The graphics are amazing and the soundtrack will keep you calm with its ambient sounds. So are you ready to evolve? You have to grow by absorbing smaller motes.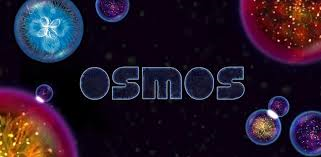 24. Pool Break Pro: 3D Billiards
Price: $1.20
This game has excellent graphics which are accurate and realistic. You can choose to play other users online or against the computer. The action is fast paced and smooth and the 3D graphics make this game stand apart from the rest. Try your hand at snooker or pool or even play a game you may never have played before including billiards or carom etc.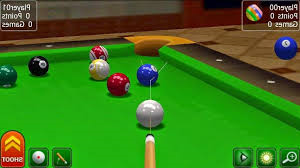 25. Riptide GP2
Price: $1.49 - $69.99
This intense racing game takes everything into overdrive. Take part in races where you can upgrade your ride to riders and hydro jets, the graphics have been improved and now you can have yourself a career with the career mode. There are new tricks and a whole new stunt system for you to try out.
26. Sea Battle
Price: Free
This board game has been brought right up to date, the game once known as battle ships has been given a new lease of life. You can now play others from all around the world, and with your arsenal of weapons at your disposal you can destroy your opponents. Choose from destroyers, radars and other weapons to conquer the high seas.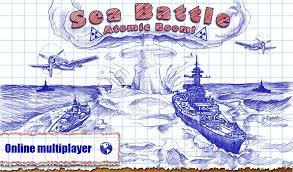 27. DH Texas Poker – Texas Hold'em
Price:$0.65 - $131.99
This poker as it should be, which is why it is ranked number 1 as the best user experience. Outsmart your opponents and see if you can keep that poker face to win the jackpot. With $50,000 in initial chips which are free, and gifts and rewards on a daily basis how could anyone not enjoy playing this game.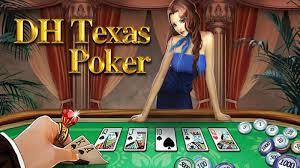 28. SHADOWGUN: DeadZone
Price: $0.76 - $75.33
the makers of Dead Trigger have made this game which is just as popular. This first person shooter game is astounding, as you can see from the graphics and the 12 player death matches which you will be part of.
29. SimCity BuildIt
Price:$0.79 - $79.99
Build your city and become mayor in this game that has been re-imaged for mobile devices. Your city will be unique to you and as your city becomes larger you will have more people who will want to move into it. Therefore, more citizens mean they will have more needs, now it is your job to keep the city under control.
30. Spaceteam
Price: $0.62 - $3.00
This game will have you shouting at your friends and pushing buttons. Discharging fluxtrunions may sound unusual but they are all part of this game. Shout technobabble at your friends until their ship explodes; follow instructions that are time sensitive. But these instructions are also being sent to your teammates so coordination before the time runs out is what this game is all about, and all of this is going on as you try to out run an exploding star.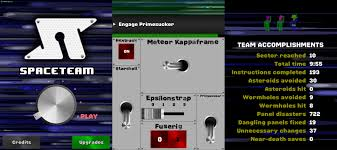 31. Words with Friends – Hindsight
Price:$0.76 - $7.62
It will enable you to play a better game and it will also help you to find out which words, would have been better for you to play, so you can get a higher score. Create words using the tiles and beat your opponents.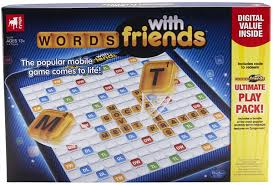 32. Lego City My City
Price:Free
Be the hero and catch the crooks in action. As they escape in cars that are involved in fast paced car chases, or even on foot as they run through the streets. You may want to be part of the Coast Guard as you steer the boat, or even fly a helicopter to rescue a shipwreck from sharks. No matter what you want to do there is something for everyone in this game.
33. NinJump Dash
Price:$0.61 - $61.47
This multiplayer racing game contains all your favourite characters which are part of the mega hit game Ninjump. Players from around the world take part in this game as they race against each other, which is something you will also be able to do. Race against three players in real time whether they are random people or your friends from Facebook.
34. Zynga Poker – Texas Holdem
Price: $0.69 - $69.31
This game of poker is realistic and the design is sophisticated, this game has new features and the mastery and competition, has been taken to a new level in this game. If you are looking for a poker experience that is real then Zynga poker is the one for you.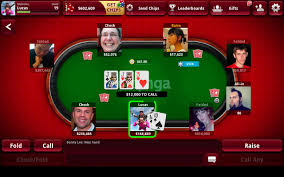 35. Chess Time
Price: Free
Play chess with your friends and on the go as well. However, if you do not have friends that play chess then you are in luck because this game has random opponents which you can choose from. Create your account and then invite others to play against you, also Chess Time sends out push notifications that will keep you aware of your following moves.
36. Prop Hunt
Price: Free
Is a game played between two teams blue and red. This game of hide and seek, is where the players can disguise themselves as props. The team that is hiding has 20 seconds and then the red team must find them. Then it is the turn of the opposite team to hide.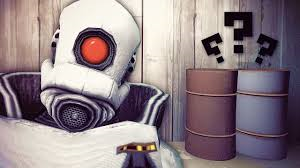 37. Re-Volt 2
Price: $0.80 - $79.99
This RC racing game has many stages and modes which will keep you entertained. Race against players from all over the world with up to 4 players and all in real time mode. You will even get to drive your dream car, and get your hands on endless rewards that will liven up your game.
38. Craft City Gangs
Price: Free
Explore a city with a gang and create havoc throughout the streets. You can buy guns, drive sports cars that are cool, and even go through survival missions. It is time to wage a war on this city and do with other players as well.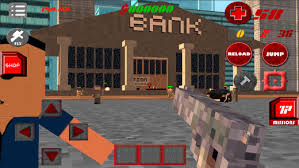 39. Flick Shoot US
Price: $1.49 - $75.49
Best US kick game you will play. Play with or against your favourite teams, be part of a tournament, or choose to be a single player in a one on one match. The graphics are superb and so too are the animations. There is a single player mode, a mini game that is rewarding and endless amounts of missions to be played.
40. Battle Monkey's
Price: $0.69 - $5.49
Only monkey's rule in this game. Hear your name being chanted and as the warriors gather, get yourself ready, for a battle that will be the most intense thing you will have ever competed in, in your life. If you want to know who is the best then the only way to find out is to fight.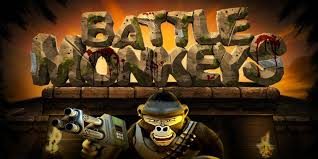 41. Race Day
Price:$0.63 - $4.55
Race against your friends or people you don't know. In this high octane off road racing game. The games are short and intense with all of you competing for that top spot, race against four people or less as you unlock new cars and skill levels.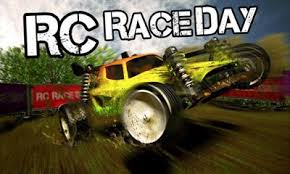 42. Battle Bears Gold
Price:$0.58 - $58.73
A multiplayer shooter experience that is filled with whacky weapons, the classes are unique and there are 11 of them. Play against other player worldwide as this shooting game keeps you hooked. There are plenty of weapons to keep you entertained and there are plenty of game modes to choose from as well.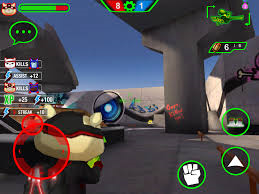 43. XField Paintball 2
Price: $0.72 - $74.31
This is a paintball game which for the first time has been created in 3D. The game contains real sports gear, real time multiplayer and if you don't draw blood then you do not get your kill. Unlock new maps and other goodies as you make your way up to the top spot. Connect with your friends and take great pleasure in shooting them.
44. Modern Combat 4: Zero Hour
Price: $1.49 - $79.99
Help avoid nuclear devastation in this action packed shooting game. Nuclear warfare is about to happen and only an elite group of soldiers can help save the world from destruction. A terrorist group has the world leaders held as hostages and only you and your team can save them.
45. Indestructible
Price: $0.99 - $79.99
Use your vehicle to crush and destroy your enemies as you round up as many guns and weapons as you can. Leave your opponents in the dust as you go onto blow stuff up. Customize your vehicle and make it the most feared thing on four wheels. Perform stunts and play with up to four players in this post apocalyptic game of destruction.
46. Dungeon Hunter 5
Price: $0.79 - $79.99
This hack and slash game is set in a fantasy world, where you must keep the peace. Embark on a journey with your sword in hand, as you travel through five different realms filled with monsters. You can play this game as a single player or hire your friends to join in the battles.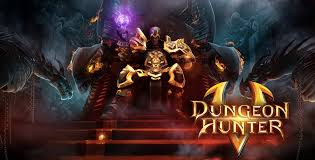 47. Overkill 3
Price: $0.77 - $54.86
Team up and dominate the leader boards as you fight your way through different tournaments. Find new people to play within the chat rooms or even play your friends. See how long you can defend the generator as it zaps a person with lightening, which is high voltage.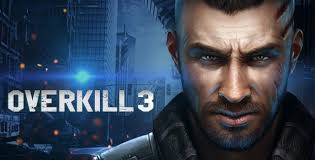 48. Asphalt 7: Heat
Price: $0.79 - $79.99
Get the chance to drive 60 different cars from manufacturers that ooze prestige. This game is stunning and the graphics are excellent. You can now take on up to five other players. Here you will be able to see which one of you is the best at certain things and then see if you can beat each other. There are six different game modes to choose from and so much more from this game.
49. Road Warrior
Price: Free
A combat racing game which is addictive. Destroy your opponents with your guns and weapons as you race against them, if you beat them up you can also get their cars as well. Gain nitro boosts as you do flips and other stunts, and drive on multiple and single tracks.
50. Crash Drive 2: 3D Racing Game
Price: $1.00 - $50.50
Off road crash driving game where you get to choose the vehicle you want to drive. Compete in six different events, explore the different open worlds, and get free credits every day you play the game.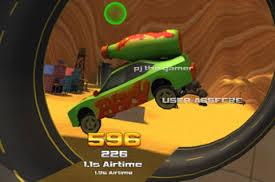 Mirror your android device to your computer!
Play Android Mobile Games on your Computer with your Keyboard and Mouse for better control.
Send and receive messages using your computer`s keyboard including SMS, WhatsApp, Facebook etc.
View multiple notifications simultaneously without picking up your phone.
Use android apps on your PC for full screen experience.
Record your classic gameplay.
Screen Capture at crucial points.
Share secret moves and teach next level play.
3981454 people have downloaded it
Top Android Games
1 Download Android Games

2 Android Game Controllers

3 Android Games Lists